The NFL Just Turned Football Fields And Players Helmets Into Free Billboards For Black Lives Matter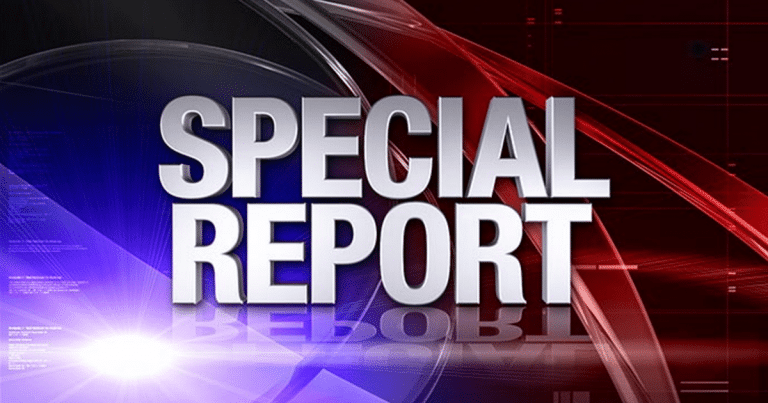 What's Happening:
The NFL has been losing fans in recent years by embracing "woke" politics.
But this year, they are only getting worse.
Even though the sport faces massive losses thanks to restrictions on attendance, it continues a trend to outrage and upset fans.
Not only are they allowing kneeling during the National Anthem, but they are putting political messages on helmets and the fields, and the group benefiting from it won't pay a dime:
The NFL informed clubs today of plans to amplify its social justice initiatives, including helmet decals and signage in end zones for kickoff games and club home openers.
In the tweet they posted these helmets: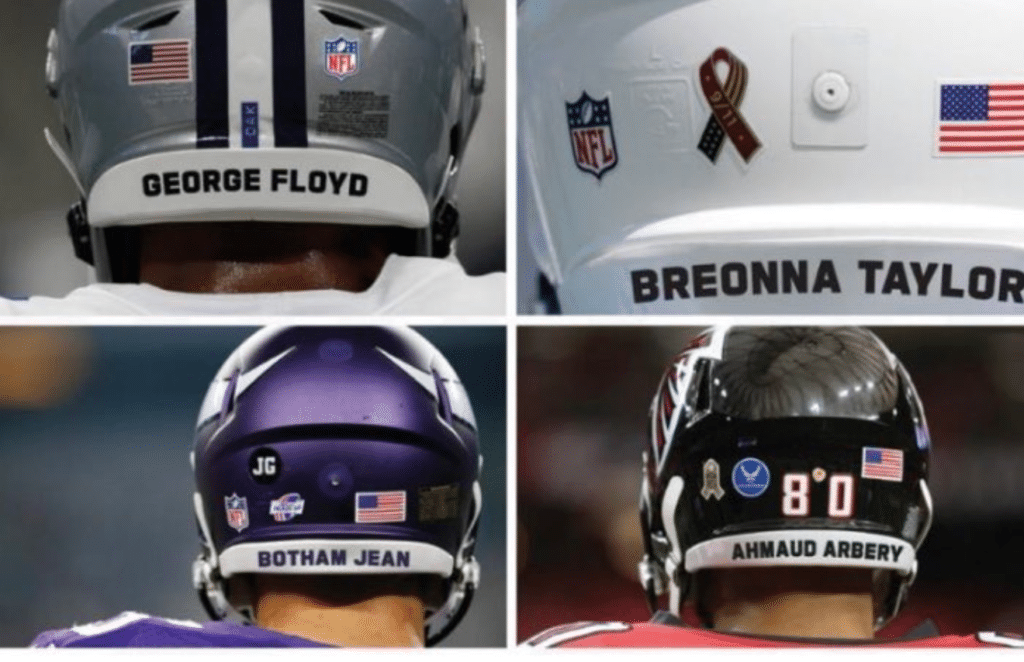 And these football field end zones: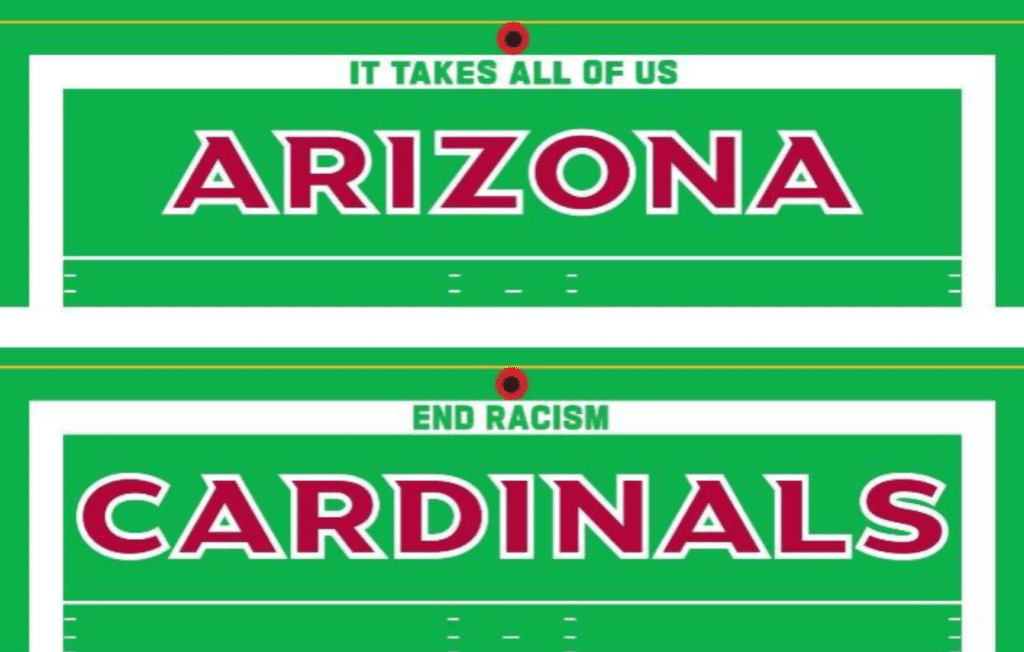 Recent football seasons have seen a decline in viewership and stadium attendance. If you were paying attention, you'd agree much of it is because of the Anthem protests.
Patriotic fans do not want to support a league that celebrates players that insult our flag and National Anthem.
Even though the league could face huge losses, they haven't bothered trying to win back lost fans.
In fact, this year they are going further than ever to placate the left-wing mob instead. Players will be able to post BLM-themed messages on their helmets.
And fields will have left-wing progress statements on the grass.
However, when players wanted to put pro-police messages on their helmets, they were denied. Proving this is not about free expression, but radical left-wing politics.
It's not hard to imagine how this will upset fans, especially those who are conservative. Many people look to sports to forget about politics.
But in the age of Trump, the left-wing owners of entertainment companies and sports leagues want to shove their message down Americans' throats.
It's almost as if they are trying to get back at Americans for supporting a Republican president?
The NFL has become the poster child of obnoxious, irritating "woke" messaging. Many fans have already rejected their favorite teams because of the unending virtue signaling.
It appears the NFL is eager to "listen to" progressive voices, but blatantly ignores anyone else's.
What this will mean for this season, which will already be hurt by COVID restrictions, remains to be seen.
But it's not a leap in logic to say the sport is going to suffer for going "woke."
Key Takeaways:
The NFL will be posting radical left-wing messages on helmets and fields.
This comes after the league ignored fans to embrace Anthem protests.
The sport might suffer huge losses due to this and the COVID restrictions.
Source: Twitter