First New Hampshire Vote Throws Dems For A Loop – Write-In Candidate Beats Bernie And Pete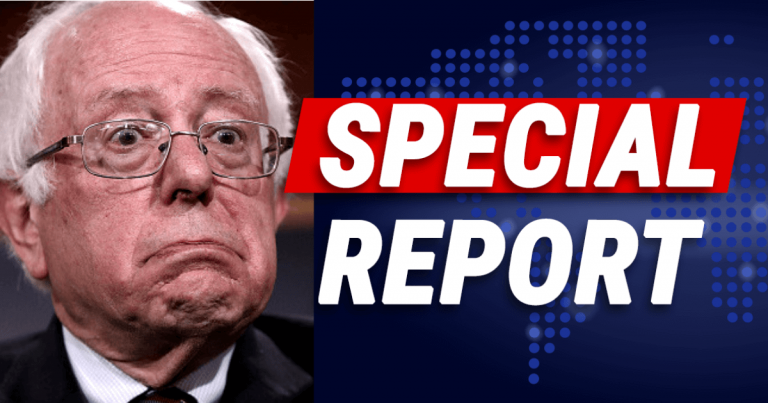 Man, the Democratic race is getting crazier by the day.
Most people could see trouble brewing for months, when no clear frontrunner could break out of the pack.
You can imagine how many Democrat voters feel, looking at this lineup. Can a single one of them beat Donald Trump?
Iowa was a mess, still uncertain (if you ask the campaigns). The media is putting all their focus on New Hampshire. This will right the ship and help focus the party, they claim.
The very first town in the state cast their vote. And it looks like the winner… was a man not even on the ballot!
From AP:
Former New York City Mayor Michael Bloomberg, who is not even on the ballot, won the votes of a tiny New Hampshire community that barely hung onto its tradition of being among the first to make their picks in the presidential primary…

Bloomberg received three write-in votes, one from a Republican and two from Democrats. The remaining votes went to Pete Buttigieg and Bernie Sanders.
Ouch. The town of Dixville Notch gave Bloomberg a win, with three of its voters writing in his name. Thet picked him over every other Democrat running in the primaries.
Buttigieg and Sanders made up the rear with one vote apiece.
The rest of the state is still casting their votes, but this doesn't look good for the Democrats. The race might come down to Bernie or Bloomberg.
One is a billionaire who wants to ban guns. The other is a man who wants to get rid of billionaires (and also guns).
Could this result in a contested convention? Will Democrats start a civil war within their party—over this botched primary process?
Meanwhile, President Trump is grinning ear to ear. It looks like Democrats are devouring themselves, throwing their votes behind weak candidates.
As he watches more and more Democrats jump ship to join Team Trump.
Will all this Democrat infighting result in a Donald Trump, 2020 landslide? I guess we'll have to stay tuned.
SHARE if you think Trump is going to beat any of these Democrats!
Source: AP News