Nobel Prize Economist Predicts A Rapid Recovery – But Only If The Government Gets Out Of The Way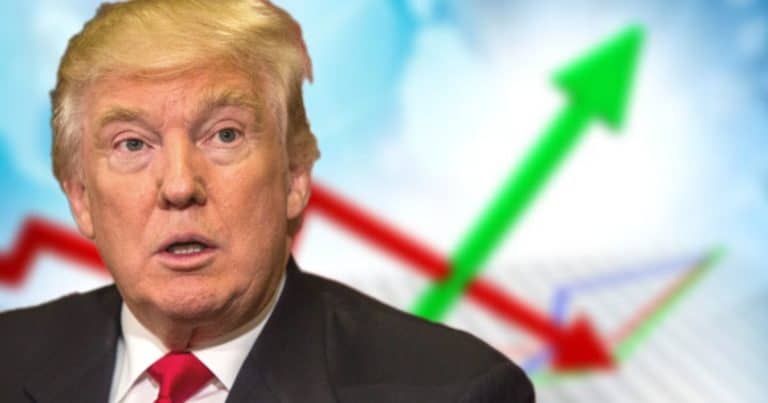 President Trump keeps saying our economy is going to bounce back big, but many of his opponents are predicting a long, slow recovery. So which is it?
Well, one of the best experts on the subject, a Nobel Prize winner, is weighing in, and he thinks President Trump's quick rebound is very plausible.
That is, unless the government screws it up.
From Zenger:
Nobel Prize-winning economist Vernon Smith thinks the economy will rebound quickly after the coronavirus pandemic—unless price controls or other government mandates get in the way.
Of course everybody wants the a quick, V-shaped rebound of the economy, right? Most people want more jobs, a higher stock market, and lower unemployment.
Smith says economies in countries like Germany that suffered a big hit were able to bounce back stronger than expected.
Then how could our government mess this up? Here's how:
Smith… said government policies to cushion the effect of disruptions today could unduly cause those prices to spike by unleashing demand that outstrips the supply of goods and services that our addled workforce is able to deliver when recalled. Shortages could in turn lead to new controls.
So, in essence, Smith is saying if the government tries to do too much to soften the blow, it could actually make things worse.
I don't know about you, but they have already spent trillions to soften the landing for many people and businesses.
But politicians are saying we need to spend more and more, even as we may have reached the peak.
How confident is Smith that the government will do what's right?
Still, the professor has seen too much —he's 93 years old—to assume people learn from history.
Well, that's true—history repeats itself. Politicians who don't understand our economy are fiddling with it—and slipping mountains of pork into the bills while they are at it.
So before President Trump or Congress rushes ahead and greenlight trillions more in assistance, maybe they should talk with experts like Nobel Prize winner Vernon Smith.
The recovery of our economy could depend on it.
SHARE to tell Trump and Congress to be careful not to waste our taxpayer dollars!
Source: Zenger