North Korea Makes History-Defying Request. Even Trump Couldn't Have Asked For More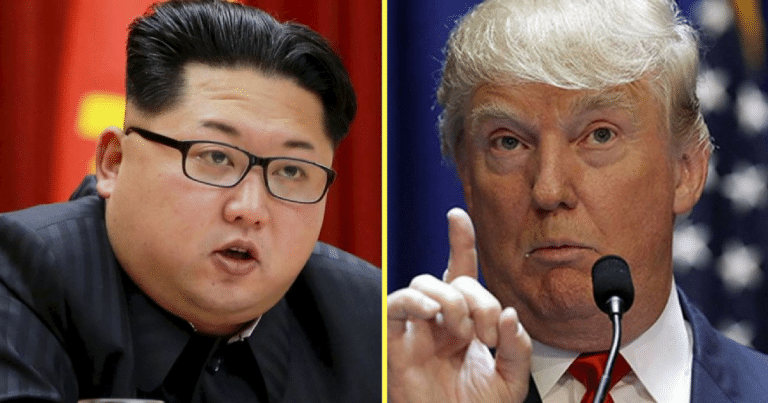 We are witnessing things that will be talked about for decades to come. The liberal media has tried to downplay the significance of Trump's successes. But they will have a hard time spinning this bombshell report.
For generations, North Korea has been a problem. Their dictators have promised to "wipe" America off the map. They also threaten our allies, like Japan and South Korea. Even under President Trump, their leader has threatened us with bombings and death.
But Trump has not backed down. He's faced off with North Korea, making strong statements online. Now the unthinkable is occurring: Trump will meet with Kim Jong Un.
Even more amazing? Kim wants to sign a peace treaty with the U.S.
From Bloomberg:
Kim Jong Un wants to sign a peace treaty after meeting with U.S. President Donald Trump, South Korean media reported, reviving a long-held goal of the North Korean regime.
Kim is likely to raise the possibility of a peace treaty, along with establishing diplomatic relations and nuclear disarmament, during a meeting with the U.S. leader, the Dong-A Ilbo newspaper said Monday, citing an unidentified senior official in South Korea's presidential office. Trump last week agreed to meet Kim, although key details of the summit have yet to be decided…
Trump's surprise decision Thursday to accept a meeting with Kim dispensed with decades of U.S. foreign policy by accepting the high-stakes invitation based on a vague offer by Kim to discuss giving up his nuclear weapons program. The decision drew both support from countries seeking to defuse tensions between North Korea and the U.S., and warnings that Kim could be seeking more time to develop his weapons and reduce pressure from international sanctions.
It's a real shame our media is so dishonest. This kind of news is unprecedented. Since the end of the Korean War, North Korea has been a vocal enemy of the United States. Their dictators view us as their greatest threat and enemy. But now it looks like peace is a reality.
South Korea and North Korea are meeting and discussing peace. North Korea is seriously discussing disarming their nuclear program—a major goal of numerous Presidential administrations. On top of that, Kim wants to end hostilities with the United States by agreeing to sign a treaty. These are all historic wins for our country.
Keep in mind, Obama could not do this. Nor could Bush. No American president has been able to get this far with North Korea. Who has? Donald Trump, who talked tough and straight with the dictator. Now it looks like things will change dramatically in the region. For the better.
But will CNN give Trump credit? Will the New York Times acknowledge this incredible feat? Probably not. The left is so blind, so dishonest, so ridiculous, they won't even respect this amazing accomplishment.
So why do we bother giving them any attention?
Source: Bloomberg