NPR Refuses To Cover Trump's Briefings – So Seattle Police Officers Stand Up And Rebuke The Media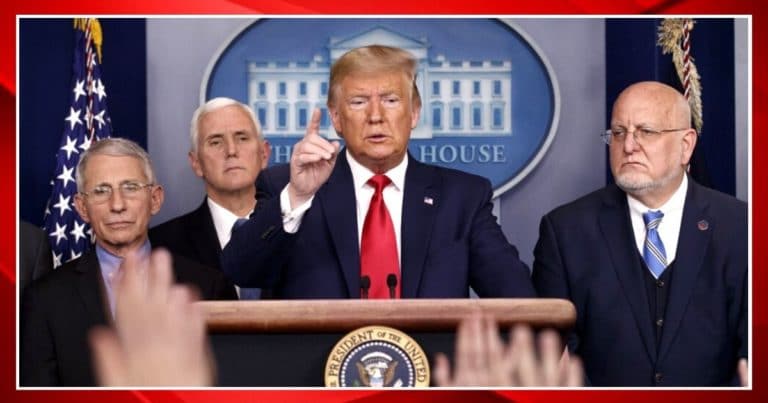 Given our situation, you would think all networks would want to air the President's speeches.
After all, he's our leader. And nations are supposed to listen to their leaders in times of crisis.
But earlier this week, we learned that NPR is refusing to air the daily White House briefings.
Trump tries to keep the pubic informed, and NPR says no.
Can you believe that?
Well, one police officers group doesn't agree with that move. And they've decided to do something about it.
The Seattle Police Officers Guild criticized NPR's decision, and will start broadcasting Trump's daily briefings.
Said SPOG president Mike Solan (via The Daily Caller):
'In light of the recent decisions made by a public news affiliate, SPOG will be live streaming all the White House's press COVID-19 briefings on our social media channels.

This is not a time to play partisan politics.'
How great is that?!
He's absolutely right — this is NOT about partisan politics. It's not about politics at all.
It's about keeping the public informed, and allowing our President to do his job.
The NPR's decision to refuse to air his broadcasts is beyond contemptible, in my eyes. Heck, I think it's borderline treasonous.
Solan went on to say that media outlets refusing to show Trump's briefings are a "failure to the American people."
100% true!
Personally, I'm sick of the media constantly attacking Donald Trump. And I believe some outlets are more about fear-mongering than facts.
That's just my opinion. But it's the opinion of many, I think … which is why we should applaud this move by the Seattle police guild!
SHARE if you support your President during these trying times!
Source: The Daily Caller