Devin Nunes Sends New Demands To Schiff – He Wants To Subpoena The DNC, Hunter Biden And The Whistleblower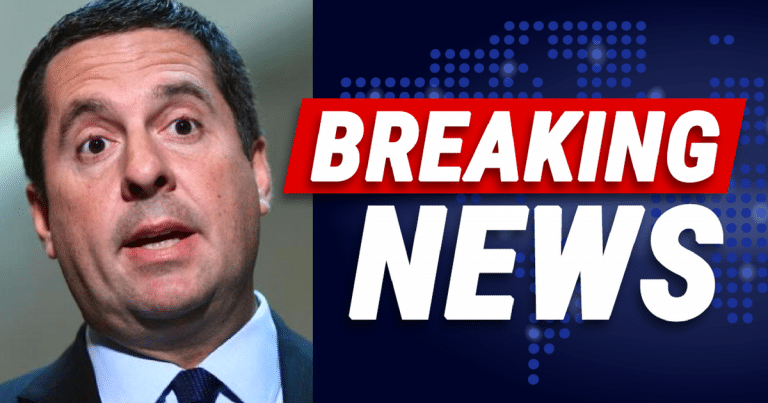 Shifty Schiff never saw Nunes coming – what a list!
Devin Nunes is leading the Republican minority in these impeachment hearings—and he's not backing down to Adam Schiff.
All throughout this impeachment sham, Democrats have denied Republicans a fair stab at these meetings.
Schiff refuses to let Republicans request witnesses. Heck, even during hearings, he prevents them from asking questions.
But no, these hearings are not a sham, at all!
Nunes refuses to let Schiff get away with his flagrant disregard for truth and justice. In fact, he is expanding his requests.
Schiff should be getting nervous about who's on the list.
From Fox News:
The top Republican on the House Intelligence Committee has sent a letter to Chairman Adam Schiff asking that Hunter Biden and the whistleblower whose complaint sparked the ongoing impeachment inquiry into President Trump be subpoenaed to appear before the committee…

Nunes and Jordan added that they plan to subpoena the whistleblower's documents… and the Democratic National Committee's communications with Ukrainian officials and records relating to Alexandra Chalupa.
Nunes and Jim Jordan are taking the fight to the Democrats by demanding the whistleblower and Hunter Biden to take the stand.
They are also demanding access to DNC documents related to Ukrainian officials and Ukrainian-American consultant Alexandra Chalupa.
All this started because Trump wanted answers about Joe and Hunter Bidens' connection to Ukraine.
Democrats, so outraged that Trump wanted the facts, tried to twist all this into an impeachment against him.
But the facts haven't changed. Joe Biden pressured Ukraine into firing a man, while his son was getting rich from a Ukrainian company.
On top of that, Democrats have refused to let Republicans question the whistleblower, the partisan who started all this chaos.
In both cases, Democrats are subverting our laws and customs to protect their impeachment agenda.
It is a total sham, don't you think?
But try as they might, the left can't stop the truth from coming out. Nunes will get his men, no matter what.
Meanwhile, the country continues to watch the Democrats self-destruct as they push an impeachment inquiry over nothing.
SHARE if you want Hunter Biden and all the rest to face the music!
Source: Fox News