Devin Nunes Drops His Impeachment Hammer – Promises 2 Media Outlets He's Going To Sue Them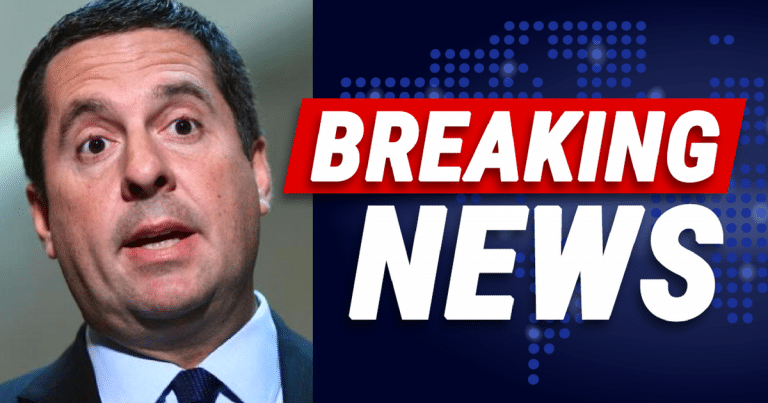 The media never thought Nunes would dare – here he comes!
The mainstream media has made impeachment an unfair fight—but still Trump is winning.
Most of the liberal-leaning media has produced overwhelmingly negative coverage of Trump's presidency. In fact, some reports indicate it's whopping 95% negative.
It's been especially negative during this impeachment push. Major networks have spun testimony to sound as damaging to Trump as possible.
Yet after all this, most Americans have turned on impeachment. They know what we know: there seems to be little evidence to prove the Democrats' accusations.
Yet the media carries on with their narrative. They've even gone after Republican allies of the president.
Now, Devin Nunes is saying they're not only unfair—but they may have broken the law. And he's not taking it sitting down.
From Breitbart:
On this week's broadcast of Fox News Channel's "Sunday Morning Futures," Rep. Devin Nunes (D-CA)… added he was taking CNN and the Daily Beast to federal court…

"I gave a statement on Friday night, we are going to take both CNN and the Daily Beast likely into federal court right after Thanksgiving. And we hope to cooperate because were also going to be working with the appropriate law enforcement authorities because it is not okay to work with someone who has been indicted on serious federal crime to build a media narrative and dirty up a member of Congress."
Boom! CNN and the Daily Beast reported on a claim that Nunes met with a Ukrainian prosecutor to get dirt on Trump.
Nunes is saying this is not only false, but he's going to court over it.
For a long time, conservatives had to sit back and watch the liberal media spin stories any way they liked.
Respect and trust in the media are at all-time lows. Hmm… I wonder why? Maybe because there is so much negative—and often inaccurate—stories from the MSM?
Nunes is saying this story—one that is very damaging to him—was false. He complained that his committee has exposed Democrat corrupt again and again.
Yet the media never reports on it. They "kill the messenger" as he said.
Nunes is asserting this particular story involves criminal activity. He's taking these media outlets to federal court over it.
This is pretty serious. All too often, the media gets away with their negative coverage by hiding behind Freedom of the Press.
But that freedom doesn't protect you when you break the law. Nunes says it's very likely CNN broke the law by working with indicted criminals.
We'll just have to see what impact this has on our media.
SHARE if you want the mainstream media to pay for their lies!
Source: Breitbart