NY Supreme Court Rules on Elephant's Constitutional Rights – The Liberal State Just Drew the Line Between Animals and Humans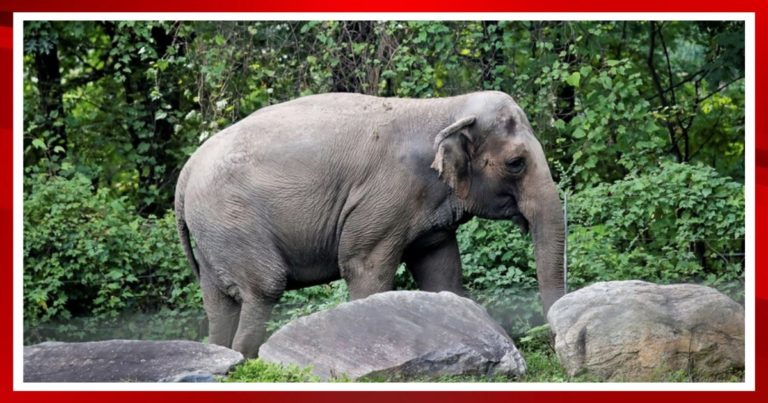 What's Happening:
How far gone are liberal states? Well, we all know they slashed police budgets and put criminals on the streets.
They locked down Americans and deprive children of school for a year. But it seems they are not done "moving the goalposts" of decency.
A radical human rights group took an issue to court. They decided nonhumans have constitutional rights.
But at least a few judges had enough sense to put a stop to the madness.
From Politico:
The Nonhuman Rights Project had challenged the Bronx Zoo's confinement of Happy, a 41-year-old pachyderm. After several of her companions have died, she and Patty — who do not get along — are the only two remaining elephants at the zoo…

And Happy, as an intelligent being, should be able to sue under habeas corpus rights against improper detention.

But New York's top court disagreed…

"…nothing in our precedent or, in fact, that of any other state or federal court, provides support for the notion that the writ of habeas corpus is or should be applicable to nonhuman animals."
This is what America's come to. Groups spending time and (tax) dollars on whether or not an animal has human rights.
An activist group believed an elephant at the Bronx Zoo had the right to sue to be released from confinement.
Had the courts upheld this ruling, all bets would be off. Every crackpot animal rights group in the country would sue for every squirrel and rabbit who is spooked by a loud noise.
But the judges ruled that, while the elephant should be moved to a better habitat, it did not have the rights to sue as a human being.
It's perfectly reasonable for people to defend the rights of animals. Animal cruelty is not the issue at stake.
The issue is whether or not animals, nonhuman beings, share in the rights protected by our Constitution.
There is nothing in our laws that even suggests animals are on the same level as people.
But, had the court ruled in favor of this radical group, who knows what would have been next?
To be honest, their argument was weak to begin with. They claimed because the animal was "intelligent" it had the same rights as a person.
Not good enough, it seems.
Key Takeaways:
A "nonhuman" rights group sued on behalf of an elephant.
The group claimed animals had the same constitutional rights as people.
A New York court disagreed.
Source: Politico