After Riots Erupt In New York City – Mayor De Blasio's Daughter Gets Arrested For "Unlawful Assembly"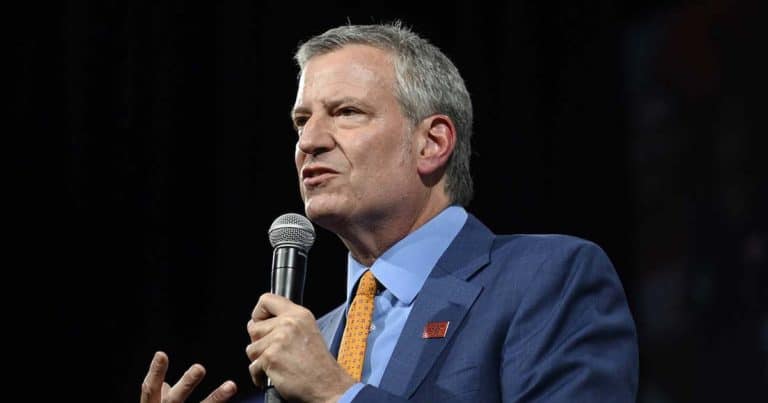 What's Happening:
New York City Mayor Bill de Blasio's daughter was arrested over the weekend.
25-year-old Chiara de Blasio was taken into custody during a protest in the city. According to reports, it was an "unlawful assembly."
de Blasio and others allegedly refused to unblock a street in Manhattan, which prompted the police to take action.
Chiara de Blasio is just one of hundreds that have been arrested in the region, and the Mayor said enough is enough.
Per the New York Post:
We appreciate and respect all peaceful protests, but now it is time for people to go home.

If you went out peacefully to make a point about the need for change, you have been heard and change is coming in the city.

I have no doubt about that. It's time to go home so we can all move forward.
Why It's Important:
This was just one of many demonstrations around the country; reactions to the controversial death of George Floyd last week.
Sadly, the rioting and looting has plagued many urban areas in the nation, even though the Floyd incident took place in Minneapolis.
Chiara de Blasio's arrest comes around the time her father blamed protestors for having "an explicit agenda of violence."
The Mayor also said that while it's a "small number of people," many of those involved "are associated with the anarchist movement."
In the past 48 hours, we've seen protestors burning police cars, defacing political and military monuments, and destroying property. That certainly falls in line with the anarchist mentality.
However, many will claim that such reactions are to be expected. Shades of Rodney King and the L.A. riots in 1992 continue to haunt this explosion of protesting.
de Blasio's daughter is just one of many — but the question remains for lawmakers: where do we draw the line?
That's a question that must be answered quickly.
Key Takeaways:
New York City Mayor Bill de Blasio's daughter, Chiara de Blasio, was arrested for participating in an "unlawful assembly" over the weekend
She is one of hundreds arrested in NYC in recent days
The Mayor quickly called for people to "go home," and added that many protestors have "an explicit agenda of violence."
Source: The Hill