Seconds After Obama Takes Swing State Stage – Barry's Appearance Backfires with Eye-Opening Accusation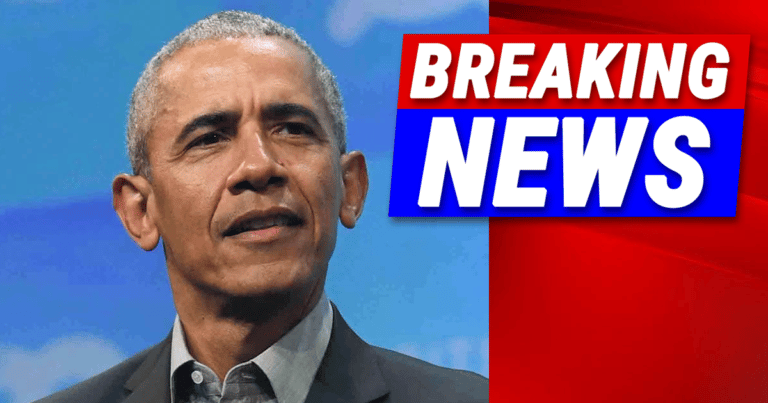 What's Happening:
With Joe Biden dragging his party down, Democrats have few stars to help their fading 2022 chances. Democrats in close races are staying far away from Joe Biden. But some candidates are particularly worried since they supported Joe Biden every step of the way.
That's probably why they managed to dig up Barack Obama to help. The former president showed up at a rally to help an embattled Democrat who is fighting for re-election. Democrats have been leaning on Barry to salvage their midterm chances. But as soon as he mount the stage, they realized their scheme backfired.
From The Post Millennial:
As Obama was talking about stopping "dangerous" rhetoric ahead of the election, one man shouted "Mr. President! There's more people that are going to get hurt if we go into nuclear war!"

"Right now, we're on the verge of nuclear war thanks to what you did in Ukraine in 2014. Why won't you tell the truth about what you did… in Ukraine in 2014?"
Uh-oh. While Obama was trying to help Democrats in their desperate re-election bids, a man at a rally called him out over what he did in Ukraine in 2014. He heckled Obama, getting the crowd to erupt in chants.
But even after Obama got the man expelled, another woman started criticizing Obama. She accused him of having a hand in the current Ukraine war saying, "You overthrew Ukraine in 2014." Wow, this is pretty painful. Right now, many fear a nuclear war with Russia over Ukraine.
Russian dictator Putin has threatened nuclear war with any country that stands in his way of taking over Ukraine. The United States, while refusing to send troops, has spent billions to arm Ukraine. It could only be a matter of time before Russia retaliates against the U.S.
It seems critics in this crowd blamed Obama for sowing the seeds of this conflict back in 2014. Obama was notorious for failing on the world stage. Many of his decisions led to chaos in the Middle East and Europe.
Obama stoked Russia's wrath at least once, by installing missile launchers in Eastern Europe. Russia considered this a direct threat against them.
I find it pretty hilarious how liberals are turning on their once-precious golden boy. Democrats thought Obama could salvage their 2022 chances. Instead, he is helping to dig up old wounds and new controversies. That's the last thing they wanted at a rally.
Key Takeaways:
Obama was heckled at a rally in support of Democrats' 2022 campaign.
People in the crowd blamed Obama for a possible nuclear war, over his actions in 2014.
Democrats were hoping Obama could save them this election cycle.
Source: The Post Millennial