Senate Republicans Demolish Dems 67-31 To Remove Obama's Most Costly Legacy To America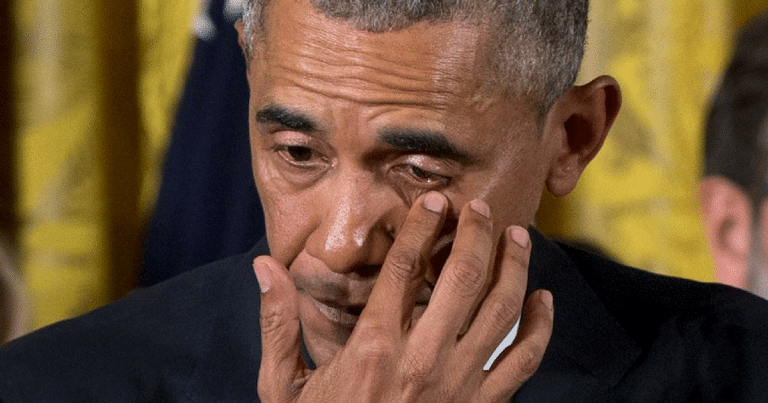 Under Obama, a rash of bad legislation was signed into law. We know about the big ones, like Obamacare.
But Obamacare was only the beginning of Barack's progressive agenda. After his sweeping healthcare legislation, he then dropped his fangs on the private sector. Businesses of all kinds were harmed with needless rules and regulations. And his attack on businesses, if you can believe this, was even MORE destructive than Obamacare!
There is some good news, though. The Senate just passed a bill that will undo a goodly portion of Obama's damage.
From Daily Caller:
The Senate passed a bipartisan bill Wednesday that rolls back key components of the 2010 Dodd-Frank Wall Street Reform and Consumer Protection Act…
The bill is the brainchild of Senate Banking Committee Chairman Mike Crapo and aims to rework a number of the protective barriers Dodd-Frank put between consumers, banks and the greater economy in the wake of the 2007-2009 Great Recession…
Large banking institutions have grown dramatically since the passage of Dodd-Frank despite the act's intentions, and small community banks have incurred serious losses as they try to keep up. Crippling regulations saddled smaller banks, forcing American consumers to market with fewer investment vehicles and greater costs.
Senators who voted for Crapo's bill say it will help ease mortgage regulations on small and regional banks.
Surprise, surprise. Democrats actually hurt small businesses! The Dodd-Frank law was "supposed" to prevent big banks from becoming too powerful. Instead, it burdened banks with heavy regulations. Smaller banks did not have the resources to meet all the new rules. Big banks did. They survived while smaller banks failed.
The big banks crushed the competition or swallowed them up, leading to fewer options for consumers and a larger monopoly in the industry. So the literal exact opposite happened, all thanks to Democrats.
But that is how Liberals are, though. They never really, truly support the little guys. They are in the pocket of big businesses. Their heavy regulations and big government ideas like Dodd-Frank killed jobs, crushed businesses, and created monopolies.
Thankfully, we're back in the realm of Republican reality. Which means that the gutting of this awful law will finally bring small banks back into business. For that, we're grateful.
Hopefully Trump will sign this into law very soon. Anything that cuts government regulationsarac is a very good thing.
Source: Daily Caller