Republicans Call For 7 Of Obama's Democrat Cronies To Resign After Anti-Semitism Scandal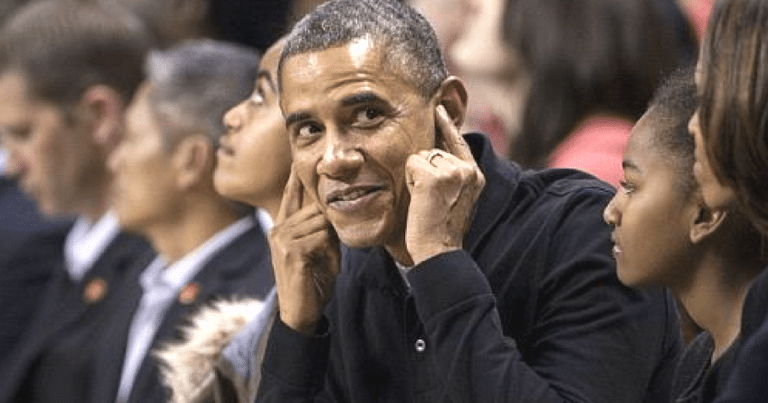 We know that the Democratic Party has plenty of secrets. And it's really no surprise to us that Liberals hold onto these secrets tightly, given their former president, Barack Obama, who spent his eight years in office sweeping all of the anti-constitutional actions he committed under the rug.
It's no wonder that current liberal congressmen and congresswomen would act in the same way as their leader, Obama. Keeping secrets and doing everything you can to keep them in the darkness and away from the light.
But now, we have found out a shocking secret that had been in hiding for decades has emerged into the public spotlight. This involves seven particular Democrats and their direct ties to one very evil man.
So Republicans knew it was time to take action against them. And a particular coalition of notable Republicans is calling for these Obama House Democrats to resign. Because the evil man they are in association with has no qualms preaching about the deaths of Jewish Americans.
From Daily Caller:
The Republican Jewish Coalition (RJC) has called on seven House Democrats to resign after The Daily Caller News Foundation revealed their direct ties to notorious anti-Semite Louis Farrakhan.
California Reps. Maxine Waters and Barbara Lee, Illinois Rep. Danny Davis, Indiana Rep. Andre Carson, Minnesota Rep. Keith Ellison, New York Rep. Gregory Meeks and Texas Rep. Al Green have all attended meetings with Farrakhan while in Congress, according to photos, videos and witness accounts of the meetings reviewed by TheDCNF.
"There can be no question about how abhorrent it is for these Democrats to be connected to Louis Farrakhan. Farrakhan is first and foremost a preacher of hate. He preaches about Jewish 'control' over the government and media and has claimed to have 'pulled a cover off of that Satanic Jew,' saying 'your time is up, your world is through.' And those were just the comments from last week," RJC executive director Matt Brooks said in a statement.
Big surprise Maxine Waters is on that list. That unhinged maniac will say anything to get Trump impeached. Is it really a shocker that she's friends with a corrupt, evil leader like Farrakhan?
For decades Farrakhan has preached a message of hate against Americans. He's been able to get away with it, largely because of support from Democrats. Yet the man calls for the death of white people and especially hates Jews. Can any honest person defend that man? If these Dems are truly standing up in support of this evil man, then they are preaching the same rhetoric and need to resign from office immediately.
African-American Democrats have supported Farrakhan, to win votes from his followers. In the past, it has been a politically advantageous strategy. But they've kept those ties secret from the rest of the country. Not anymore. The RJC has every right to demand accountability from these leaders. You cannot claim to represent America when associating with a hatemonger like Farrakhan.
Will these seven Democrats heed the words of the RJC? Probably not. It's going to be up to the American people to vote them out.
Source: Daily Caller