Obama's Lead Economist Just Betrayed Biden – He Claims Joe's Latest Plan to Cancel Student Loans Will Make Things Worse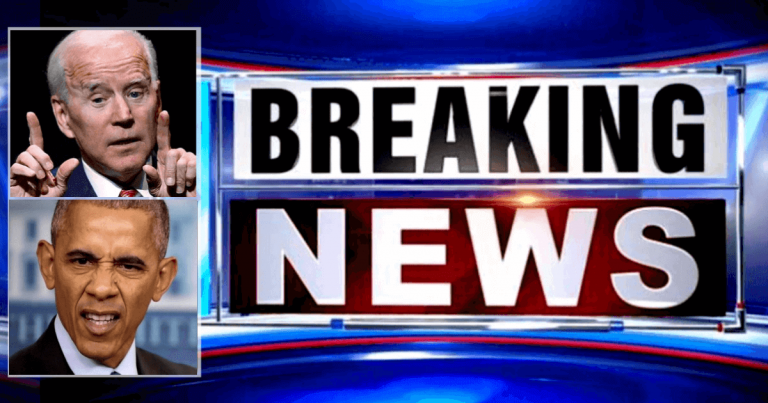 What's Happening:
It's no secret that Joe Biden's economic policies are far from effective. Under his administration, the country is experiencing financial chaos.
Inflation and rising gas prices are only the start of it. Biden is determined to do more, by "forgiving" billions in student loans.
And one of Obama's leading experts is giving Joe the bad news.
From Daily Wire:
Former Treasury Secretary and National Economic Council director Lawrence Summers warned on Monday that a plan from President Joe Biden to cancel thousands of dollars in student loans per borrower could worsen runaway college tuition costs.

"Student loan debt relief is spending that raises demand and increases inflation. It consumes resources that could be better used helping those who did not, for whatever reason, have the chance to attend college. It will also tend to be inflationary by raising tuitions."
Gee, are you saying that something Biden might do could make the problem worse? I can't believe it!
Obama's top economist is slamming Biden's plans to forgive roughly $10,000 of student debt for borrowers.
Summers explained, very simply, how that would hurt working-class Americans and actually increase student tuitions.
When the government prints new money or "forgives" loans, it still costs us something. It ends up lowering the value of the dollar, forcing prices to go up.
If Biden cancels even a portion of student loans, it makes tuition all that more expensive. The bottom has to come out somewhere.
And it will come out to those who are still in college or about to attend.
Summers also explained that it will hurt people who never had a chance to go to college. A very bleeding heart liberal excuse, yes, but it can't be ignored.
Biden is "rewarding" privileged children who had a chance to go to school. That flies in the face of the left's claims that they care about the poor and working classes.
This is welfare for rich, middle and upper-class families. Families who don't need student loans to be forgiven—so long as they are actually using their degrees to get good jobs.
But Biden is doing this as a desperate ploy to win over the far-left and scrounge up a few votes for November.
Key Takeaways:
Lawrence Summers blasted Joe Biden's plan to cancel student debt.
The former Obama economist explained it would hurt working Americans.
It would also hurt tuition, raising the cost for future students.
Source: Daily Wire