Former Obama Official Turns On His Own Party – Rips Democrats For Trying To Keep The Border Open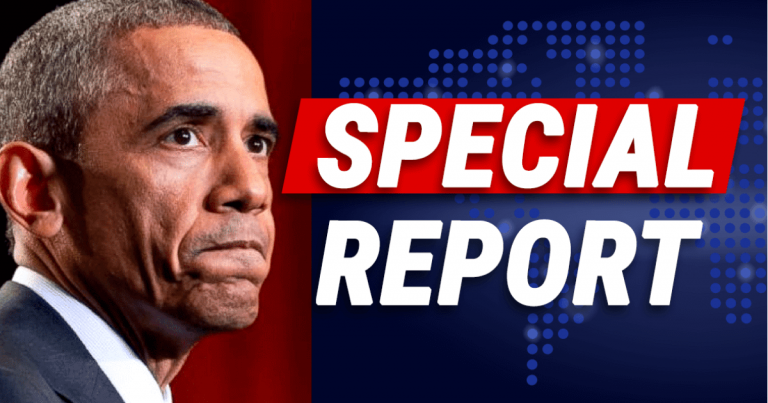 He just threw his own party under the bus, and for good reason.
If you're a Democrat, you're expected to toe the liberal line.
In other words, if you're a member of the Blue Wave, you need to agree on key issues and policies directly affecting America.
But former Obama Homeland Security Secretary Jeh Johnson isn't a mindless drone.
He's been warning citizens about the increasingly liberal policies. Recently, he lambasted his own party for supporting healthcare for all non-citizens.
And when their leaders suggested removing the border wall entirely? He tore that to pieces too.
To Johnson, this makes it clear: what Democrats really want is no border security at all.
From The Daily Wire:
"That is tantamount to declaring publicly that we have open borders.

That is unworkable, unwise and does not have the support of a majority of American people or the Congress…

…and if we had such a policy, instead of 100,000 apprehensions a month, it will be multiples of that."
But Johnson wasn't through.
He countered the common liberal "kids in cages" refrain, which Democrats continue to lay at the feet of President Trump.
But as has been proven many times over, the cages are hardly a new invention, and they're certainly not Trump's doing:
"Chain link barriers, partitions, fences, cages — whatever you want to call them — were not invented on January 2017."
Of course they weren't. They were around throughout the Obama administration (as Johnson well knows), but you didn't hear a peep from Democrats then.
And former head of ICE, Thomas Homan, another Obama official, said he was at the facility "when it was built," and those cages were in place under President Obama.
All of this runs counter to the constant Democrat claims that Trump is somehow responsible for the border crisis and his administration is "abusing" those who come here.
But Trump has argued this isn't true.
And when a high-ranking Obama official warns America about his own party's plans and policies … yeah, I think we should all pay attention.
SHARE to expose the Democrat plans for an open border!
Source: The Daily Wire