Obama Just Showed Up To Rally Support – But Not For Coronavirus, Instead For His Own Legacy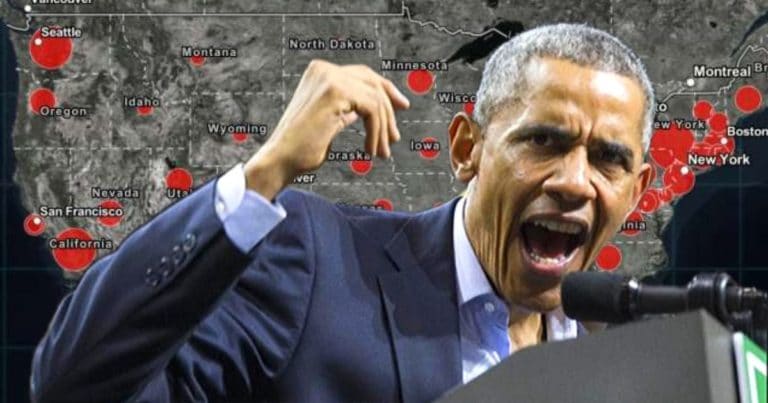 If there's one thing you can say about Obama, it's that he really cares… about his reputation.
Some have said Obama only cared about the prestige he earned for being president.
Helping Americans? Well, sometimes that seemed less important.
These days we don't hear much from the guy. Even during an election year, he's been oddly quiet.
Considering the fact that some Americans still admire him, you'd think Obama would post one of those "wash your hands" videos or something.
Maybe encourage everyone during this tough time?
Nope!
Instead, he posted a video celebrating the most infamous thing to come out of his administration (besides Secretary of State Hillary Clinton).
From Breitbart:
Former President Barack Obama used the coronavirus crisis on Monday to defend the Affordable Care Act (ACA), his signature healthcare achievement…

Obama celebrated the tenth anniversary of his signature ACA bill, also known as Obamacare, sharing a video recalling the moment it passed in Congress.
Ten years ago today, I signed the Affordable Care Act into law. It protected preexisting conditions, cut the uninsured rate in half, and lots more. But it's still under political attack right when we need care the most. We have to protect it, build on it, until we cover everyone. pic.twitter.com/zz2v3DzMgq

— Barack Obama (@BarackObama) March 23, 2020
Dang. During this crisis, Obama posted a video… celebrating the 10-year anniversary of Obamacare.
Ugg, that even makes me sick—and it takes a lot to do that!
Obama isn't trying to inspire Americans to soldier on. He didn't encourage people to practice "social distancing" (aren't you tired of that term?).
No, Obama wanted a pat on the back for some of the worst legislation in our nation's history.
The former president seemed to forget how badly Obamacare crashed and burned. In many counties, Americans had zero health care options.
Obamacare became so unpopular, you can say it was a major factor in getting Donald Trump elected.
Why would anyone celebrate that? Especially during a medical crisis?
I don't know about you, but if I contracted COVID-19, I would not want to be on Obamacare right about now.
Millions once praised Obama for being a selfless hero. But this post just comes off as tone-deaf and self-centered.
SHARE to tell Obama he can go practice social distancing… from us!
Source: Breitbart