After 77 Yr Old Vet Jailed By Obama Rule – Trump Steps In And Sets The Record Straight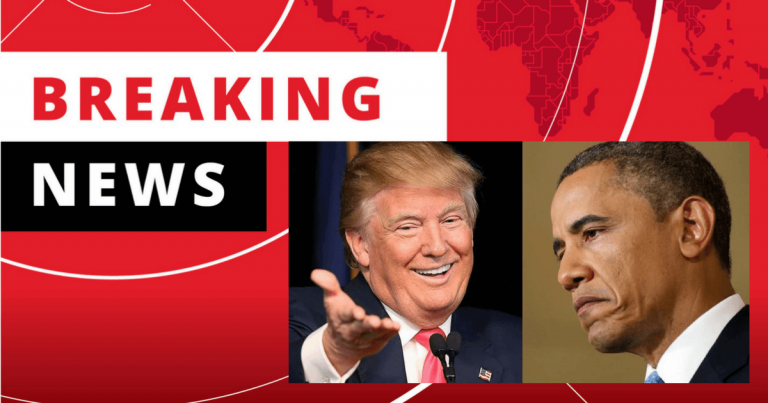 Barry sent a veteran to jail – but Trump is finally making things right!
An American hero named Joe Robertson went to jail … all because of a ridiculous Obama regulation.
Robertson is a 77-year-old Navy veteran, and all he wanted to do was protect his home in Montana from wildfires.
So, he dug ponds around his property to keep the fire at bay, which was a darn good idea I might add.
However, Obama's Environmental Protection Agency said Robertson had dug too close to "navigable water" without a permit. And he landed in prison for 18 months!
Yeah, just another of Barry's terrible rules that punished law-abiding landowners across the nation.
But President Trump has finally had enough!
From The Daily Caller:
The Trump administration is officially rolling back an Obama-era environmental rule that threatened farmers and other landowners with significant fines or jail time if they failed to comply with onerous regulations on waterways.
Yes! This is Donald putting Americans first!
The Obama administration passed this "Waters of the US" (or WOTUS) rule back in 2015, and all it seemed to do was punish farmers and landowners.
Barack's team said it was to protect U.S. waterways from pollution, but it was really just a confusing, totally unnecessary rule.
And when great guys like Robertson end up in jail because of it, something must be done!
That's where Trump comes in.
He has successfully rolled back plenty of Obama-era regulations, and each time he does, it's a BIG win for hardworking American citizens.
Obama only seemed interested in passing more rules; he loved big government and wanted as much federal control as possible.
But in the end, heroes like Robertson pay the price.
And on the flip side, we've got Trump, who wants to keep Big Brother out of our faces. If this includes erasing restrictive Obama rules, then great.
Bottom line– we can protect the environment without hindering the rights of Americans.
Obama never understood this … but Trump does!
Spread the word – Show America what Trump is doing for them!
Source: The Daily Caller