Donald Plans To Destroy Obama Sacred Cow, Democrats In Disarray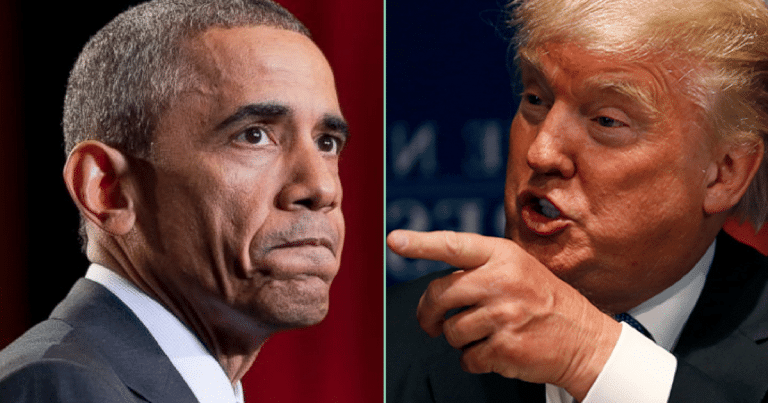 We are learning more and more about Obama's terrible policies during his eight years in office. They just keep popping up. And every day, President Trump is overturning them and restoring sanity to our country.
Obama may have done the most damage to our public schools. We know his wife, Michelle Obama, ruined school lunches and gave our kids bread and water to survive on during a full school day.
But it was Barry that created a horrendous policy inside the public school system that has actually cost us the lives of our children.
Finally, after four years of insanity, those rules are being reversed by President Trump. And not a moment too soon.
From Washington Times:
President Trump's new federal commission on school safety will consider repealing an Obama administration policy that discouraged expelling or suspending unruly students due to concerns that such disciplinary actions unfairly target minorities…
A White House official said the commission "will review school discipline policies to ensure all students are treated fairly, and school administrators have the means to engage law enforcement if a serious disciplinary issue or violent crime has occurred."
Republican Sen. Marco Rubio of Florida has urged the administration to revise the Obama-era guidance, to make sure that schools report dangerous students to police.
This was completely idiotic liberal nonsense. Once again, Obama wanted to baby minorities, holding them to a lower standard than everyone else. Obama wanted you to believe black students were being unfairly targeted for suspensions and expulsions. Not at all, Barry. They were being suspended because they misbehaved in class.
Toxic liberal ideology preaches everything has to do with race. If a black student gets in trouble, it has nothing to do with what he did, but his skin color. Whatever happened to treating everyone the same? If a student breaks the rules, he should get punished. Why should that be any different because of his skin color?
This is one of the stupidest ideas put forward by the Obama administration. It was proof that he and the Democrats wanted to divide the country. Instead of creating a country that treats everyone the same, they wanted to give minorities special privilege. They basically said that black students could do whatever they wanted.
Hmm, I wonder if problems in schools increased? You better believe they did. In fact, one study suggests it has contributed to an increase in mass shootings, like the one we just experienced in Florida that cost us many American lives. Way to go, Obama.
Source: Washington Times