Obama Could Be In Deep Trouble – His White House 'Guest' Was Found Protesting With Iranian Mob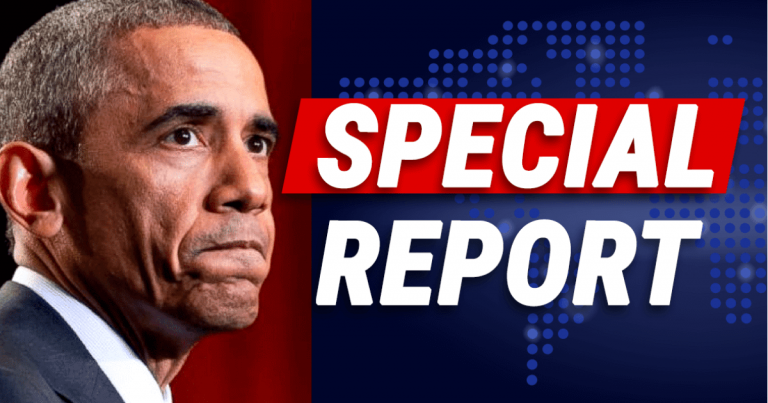 You've got to hand it Obama—he never missed an opportunity to help the worst people!
Everyone has heard about the U.S. Embassy siege in Iraq over the week. Unlike Hillary Clinton, Donald Trump swiftly responded.
An event that could have turned into another Benghazi was quickly ended. All thanks to the president's decisive action—and the bravery of our troops.
Now that the dust is settling, we are discovering something very shocking. A certain person was among the Iranian mob.
Obama should be getting very worried right about now.
From Fox News:
An Iran-linked Iraqi official who was spotted in the crowd of angry militia supporters and protesters Tuesday as some of them stormed the U.S. Embassy in Baghdad visited the Obama White House back in 2011…

Secretary of State Mike Pompeo pointedly called him out in a tweet accusing him of aiding "terrorists" in the embassy attack.
Uh-oh! Among the Iranian protesters was Hadi Al-Amiri an Iraqi official with ties to Iran.
This same man made an appearance at the Oval Office. This was during Obama's time in power, when he hastily withdrew troops from Iraq.
According to reports, Amiri has ties to Iran's Revolutionary Guard Corps. On top of that, Amiri served as a commander of the Badr Corps, under Saddam Hussein.
So yeah, you can't say this man is a friend to the West.
But why was in attendance during an event at the White House? This man is clearly no friend to the United States.
His involvement in the embassy protest proves he is, in fact, an enemy. A friend to Iran, willing to do us harm.
Why was he allowed to come to America and make his way into the White House to see President Obama?
Didn't Obama's people vet visitors? Were they unaware that this man had ties to our enemies? Did they not do their job?
Or did they not care?
We know Obama was far too friendly with Iran. He gave the nation billions and they used it to equip terrorists.
Perhaps Obama is a better friend to Iran than we thought.
SHARE if you want Obama and this man investigated!
Source: Fox News