Ohio Just Shut Down Their Republican Governor – House Passes Bill To Keep Him From Closing Non-Essential Businesses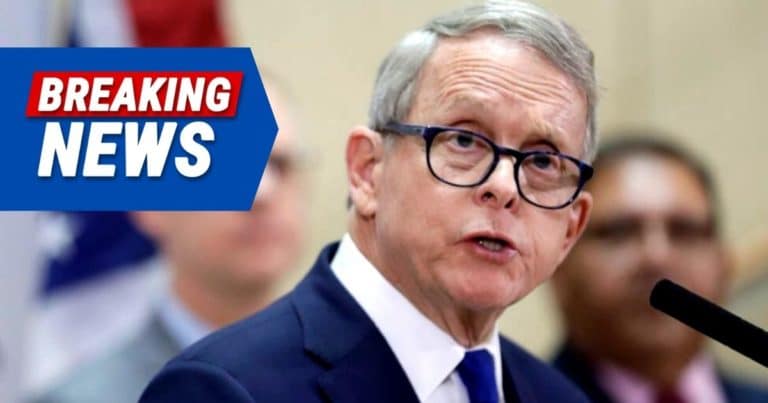 What's Happening:
Many U.S. states were forced into lockdowns, as their governors panicked over COVID-19. The results were catastrophic to the economy and many lives.
Even though we are getting closer to a vaccine, the media is pushing fears over the virus yet again. Word is spreading that some governors are going to do the unthinkable again, forcing businesses to face crippling lockdowns.
While states like Florida and Texas (God bless them) have vowed never to lockdown again, other Republican governors seem more eager to shut down small businesses again.
So, Ohio's House just passed a bill to prevent their "conservative" governor Mike DeWine from doing so:
The Ohio House of Representatives have voted in a sweeping majority to pass a bill aimed at curbing the governor's administration's ability to close down businesses deemed "non-essential" during the coronavirus pandemic. House Bill 621, dubbed the Business Fairness Act, passed the first chamber of the General Assembly with a 75-11 vote. It will now need to go before the Senate.
Millions of Americans were put out of work when many states forced "non-essential" businesses to close their doors. Even so-called essential businesses were harmed as people were forced into their homes.
The fallout of the lockdowns included ruined educations, spikes in suicide, overdoses, and mental illness, not to mention billions lost.
But it's unusual for a Republican governor to so quickly cower to the hype of the media. A large contingent of medical professionals signed a document urging against lockdowns to battle the disease.
Democrats don't seem to care what these professionals say. And that appears to also include the governor of Ohio. We understand he's got concerns, but clearly his legislature is looking at things differently.
The state's House voted in a large majority to prevent the governor from passing orders to shut down the state. This 75-11 vote shows just how sick and tired Americans are of costly lockdowns, even as news of a vaccine is on the horizon.
California and New York might lockdown, but let the rest of America stay America. What do you think, patriots?
Key Takeaways:
Ohio's House of Representatives passed a bill to prevent the governor from forcing another lockdown.
The governor joins other far-left Democrats who pushed radical lockdown policies.
Numerous studies and professionals have condemned lockdowns as reasonable measures.
Source: ABC