Ilhan Omar Makes A Daring Promise To Trump – "I Will Continue To Be A Nightmare To This President"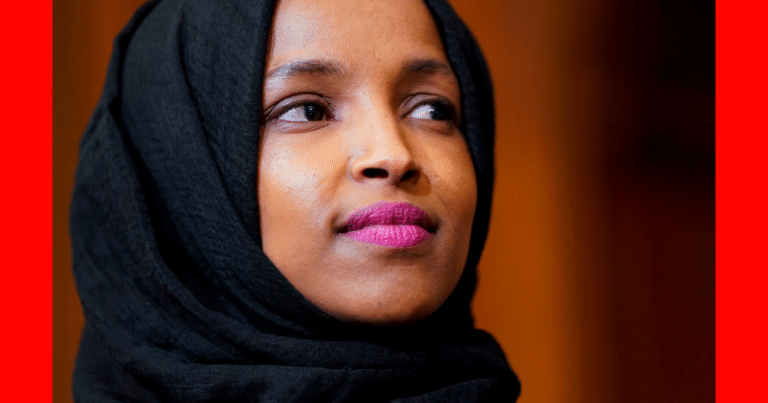 President Trump exposed the Democratic Party this week as a group who embraces the far-left crazy.
Not only that, he revealed how the party protects politicians who often spew hate about our country.
Trump called out Ilhan Omar over her anti-Israel views and ongoing disdain for Americans. She refuses to condemn radical religious groups saying that they are 'beyond' that now. On top of that, she embraces policies that, in my opinion, would bankrupt our country.
Instead of backing down, admitting her faults, she tripled down on her promise to the president…
Listen to this BS!
Idaho News:
Minnesota Rep. Ilhan Omar says she isn't backing down in her criticism of President Donald Trump.

The freshman Democrat says she's going to "continue to be a nightmare to this president because his policies are a nightmare to us."
Nightmare, huh? That's not a huge surprise, Ilhan. After all, your "leadership" in Congress is a nightmare.
Nightmare is what I would call your entire career.
Democrats like Omar think they're safe because they hide behind accusations of racism. She thinks she is above criticism because she is a woman of color. Apparently, the president cannot call into question her terrible statements or policy—because she is from Somalia.
Sorry, Omar, that's not how the real world works.
You think you'll be a nightmare for Trump by sticking around Congress? Perhaps you think you can have a real impact on the government, pushing radical policies that undermine the President.
But you've got one MAJOR problem there…
You're polling at 9%–according to the Democrats' own polls—I don't think you'll be around for much longer!
People will remember your time in Congress as a nightmare, all right. A nightmare they're happy to be out of.
Source: Idaho News