One Week After The 2020 Election – President Trump's Approval Rating Takes A Turn To His Historic High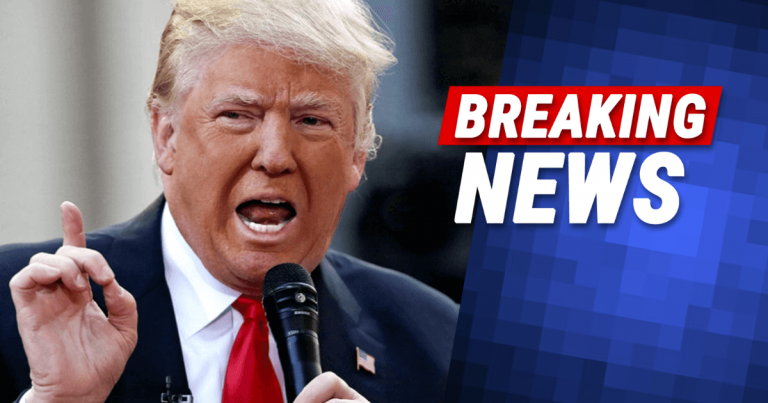 What's Happening:
President Trump has always been a fighter, that's why he refuses to concede even as the media piles on.
He is also one other thing: very polarizing. You either love the guy or hate him—there's not much in between.
There is very little middle ground, even among "swing" voters. So, his approval rating will probably never get very far past 50%.
But if you thought Americans wanted him to stop fighting for a fair election, his current approval would be at rock bottom, right?
After all, that would mean Americans just want him gone.
Instead, his approval is doing the exact opposite:
The Rasmussen Reports daily Presidential Tracking Poll for Wednesday shows that 53% of Likely U.S. Voters approve of President Trump's job performance. Forty-six percent (46%) disapprove.

The latest figures include 43% who Strongly Approve of the job Trump is doing and 39% who Strongly Disapprove. This gives him a Presidential Approval Index rating of 4.
How odd. Even as the media declares Americans voted Trump out, his approval has reached the highest it's ever been.
Why would Americans who "hate" Trump so much they'd vote for the other guy give him such high marks?
Does it have something to do with those "irregularities" we keep hearing about?
Democrats and the media have all written off the election and the president, despite ongoing battles in the courts and recounts.
We don't know what will happen next. But we do know that Americans aren't souring on Trump because he refuses to concede. In fact, they are giving him higher marks than ever before.
This approval has only been matched by times in his administration when he scored major victories.
It seems the harder the media goes against Trump, the more Americans flock to his banner.
Regardless of what happens, I doubt Biden will ever enjoy that kind of dynamic.
Do you approve of President Trump?
Key Takeaways:
Rasmussen gives Trump the highest approval rating ever, at 53%.
This approval comes after the election and the ongoing battles.
Trump refuses to concede and has taken issues to the courts.
Source: Rasmussen