Only Days Before The 2020 Election – President Trump's Approval Rating Takes Another Swing To The North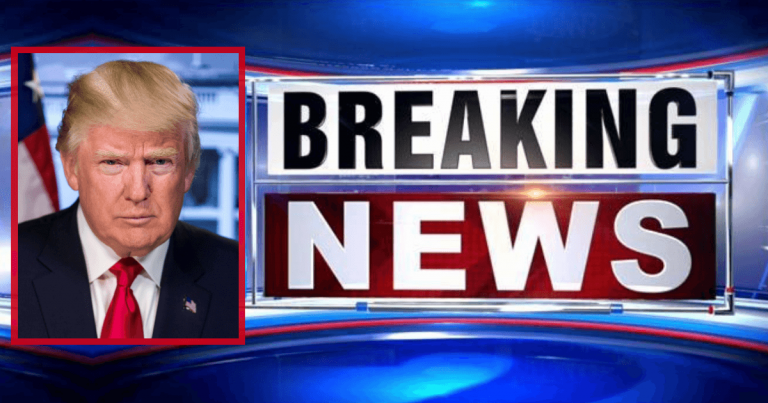 What's Happening:
The election is only days away and pundits are making all kinds of predictions.
Some say it will be a landslide for either candidate. Others say it will be very close.
Others think it the decision may even be dragged out for weeks. The MSM keeps pushing the idea that Biden will win, hands down.
But if that's true, then why is Trump's latest approval like this?
The Rasmussen Reports daily Presidential Tracking Poll for Monday, sponsored by Liberty Nation, Conservative News Where Truth Matters, shows that 52% of Likely U.S. Voters approve of President Trump's job performance.
Rasmussen gives Trump a daily approval of 52%, one of the highest they've ever recorded for the administration.
This comes after a rocky year, a bitter election season, and intense debates. Not to mention seemingly unending negative coverage by the mainstream media.
At this same time in Obama's administration, he had an approval of 48%–and he went on to be re-elected easily.
This seems to coincide, not with media polls, but what we are seeing around the country. It appears that enthusiasm for Trump is higher than ever before.
All across the country, we are seeing rallies for Trump. Americans are forming parades, caravans, and other events showcasing their love for the president.
That's not to mention his packed-out "peaceful protests" being held in major swing states.
Recently Beverly Hills, Miami, and other typically "blue" regions have hosted huge Trump events.
Meanwhile, Biden cannot get a handful of people to attend his events, even when Barack Obama is headlining.
Maybe that's why Biden is putting a "lid" on everything?
The pollsters appear to be claiming there are "secret" Trump supporters who refuse to answer their polls.
But they don't seem so secret in the real world! Maybe these pollsters don't know where to look… or just don't want to?
Key Takeaways:
      Rasmussen gives Trump a 52% approval rating just days before the election.

      Obama's approval was 48% at the same time.

      Trump's packed out rallies and growing support appears to contradict the media's narrative.
Source: Rasmussen Reports