Opinion: Nancy Pelosi Has Finally Lost It – Democrats Are Officially Committing To Trump's Articles Of Impeachment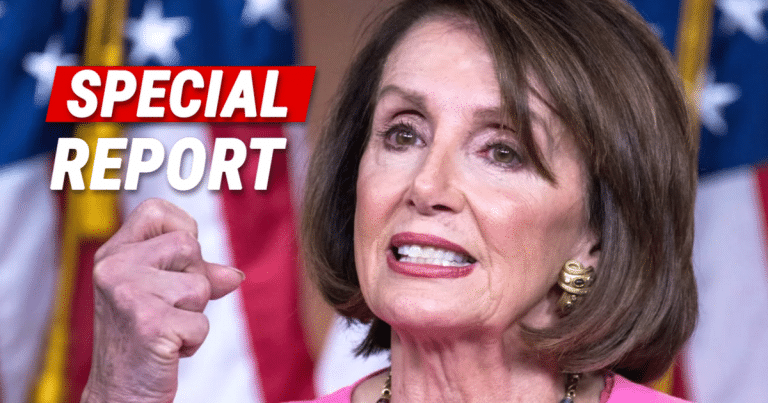 Nancy just crossed the line – and sealed her 2020 fate!
Nancy Pelosi really has lost it. We knew she lost control of her party when the radical left started calling the shots earlier in the year.
But she started down a dark path this September. Now, she has confirmed she taking it all the way to the end—even if it destroys the Democratic Party.
Which it will, mark my words.
Even as Schiff and Nadler marched down the impeachment path, they could have always slammed the breaks.
Even as polls revealed Americans weren't on board. And as little of the "evidence" could convince viewers. Democrats could have stopped at any time.
Until now. Pelosi has locked the door and thrown away the key.
She made an announcement today that has sealed her party's fate.
From Fox News:
House Speaker Nancy Pelosi announced Thursday that Democrats will proceed with articles of impeachment against President Trump, declaring that the president's conduct "leaves us no choice but to act."

"The president's actions have seriously violated the Constitution," she said. Claiming America's democracy is at stake, she said: "The president leaves us no choice but to act because he is trying to corrupt, once again, the election for his own benefit."
Pelosi, sounding as unhinged and out-of-touch as ever, says the Democrats have no choice but to go along with their hyper-partisan, unfair, and unjust impeachment.
She called on the chairman—Jerry Nadler—to put together articles of impeachment. Those will be the articles the entire House will vote on in order to impeach Trump.
We know that Republicans will not join in on this insane plan. Proving, once again, this impeachment is not about justice or "preserving our democracy." It has always been about Democrats trying to undo 2016.
More and more Americans have seen the left's impeachment push as fundamentally unfair. They have hidden vital details about the "whistleblower" and call. They've refused to let Republicans take part in organizing the hearings.
Schiff has lied. Nadler has fallen asleep. And Pelosi appears to have, as Trump said, "gone nuts."
Remember, this is the same woman who was against impeachment not long ago. What changed? It wasn't this bogus whistleblower complaint.
Either Pelosi is a flip-flopper (and thus unsuited to lead) or a coward who bowed to the most extreme wing of her party.
Impeachment will doom the Democrats. They have staked their reputation on trying to take down a president who continues to win for the country.
On top of that, the Senate will NEVER vote to remove Trump from office! This entire charade has been pointless from the beginning. The Senate trial will only give Trump a chance to defend himself and expose the left.
So congrats, Pelosi. You did a better job of ruining your party than Trump ever could!
SHARE if you are going to teach the Democrats a lesson in 2020!
Source: Fox News