After Opening Day Goes Badly For Democrats – They Privately Consider Taking Republican Deal For Impeachment Witness Trade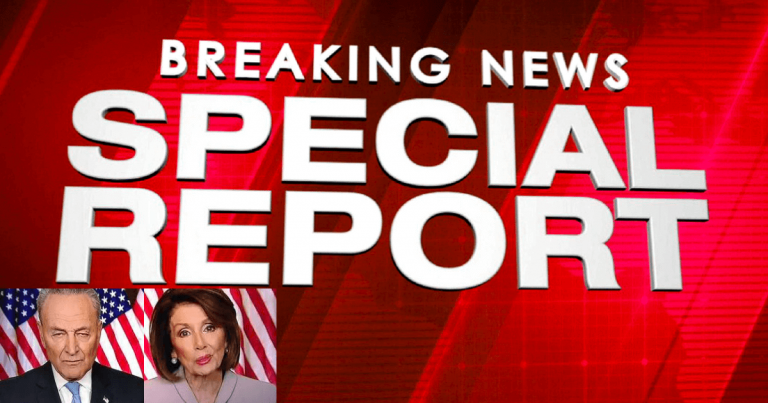 Yesterday was the start of the Senate impeachment trial. And we can safely say it did not go well for Democrats.
Chuck Schumer tried to get many amendments to Mitch's rules passed. He dragged out the hearing well into the wee hours of the morning. It seems he wants to turn this trial into as much of a farce as the House inquiry.
But Republicans blocked his amendments, sticking to the rules McConnell set.
Looks like Democrats won't be getting their way in this trial. They were hoping to drag it out as long as possible. They wanted more witnesses and new documents to use as "evidence" of Trump's guilt.
Now that it's looking unlikely that will happen, it seems they are mulling the deal Republicans have been tempting them with.
From MSN:
Several Senate Democrats are privately discussing the possibility of calling Republicans' bluff on witnesses, weighing an unusual trade in President Trump's impeachment trial: the testimony of Hunter Biden for the testimony of a key administration official.
According to some, Democrats are discussing the possibility of getting Joe Biden to testify, in exchange for a Trump official.
Democrats have been eager to get John Bolton, a former White House staffer, onto the stand. They seem to believe he's got something that could seal Trump's fate.
Doubt it. He said he would show up, but it's unlikely he will say anything other than what his aides did. So they might make a deal that ensures Bolton can testify.
But that means giving up their golden goose: Joe Biden.
Some of them think that will backfire on the Republicans. They don't really know what's up, do they?
If Biden takes the stand, he'll be asked, under oath, about Joe and Hunter's Ukrainian connections, and the nation will be watching.
Do Democrats really want to take that risk? Biden is struggling to lock in the 2020 nomination as a weak frontrunner. A bad appearance at this trial might risk that.
Is it worth it, to get Bolton to maybe, kind of, sort of, say something to hurt Trump?
And risk losing the only guy most people are saying can really beat the incumbent Trump?
Probably not. But since when have Democrats ever made smart decisions?
SHARE if you think Democrats don't have a chance of removing Trump.
Source: MSN