DNC official contradicts media on DACA ruling – President Trump got an important Supreme Court win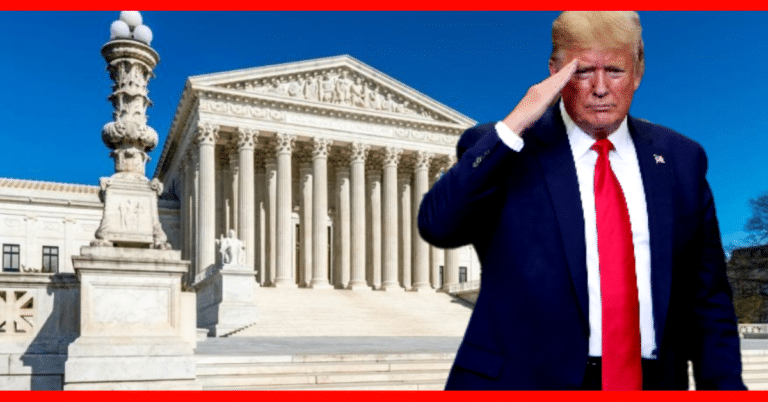 What's Happening:
Last week, the Supreme Court ruled against Trump's 2017 rescinding of DACA. Quickly, Democrats hailed it as a win for their cause. They paraded the ruling across the media as a sign that the highest court in the land was defending immigrants benefited by Obama's policy.
But one Democrat, a longtime strategist and co-chair of the DNC's rules and bylaws, named Maria Cardona, is pointing out one fact, the ruling is not a win for DACA or Democrats:
The Supreme Court's decision last week on the Deferred Action for Childhood Arrivals (DACA) program is seen as a huge political loss for President Trump. It is anything but…

The Supreme Court provided a Band-Aid that can be abruptly ripped off at any minute, exposing the fear, anxiety and danger these residents have had to live with for so long.

The court simply declared that Trump failed to end DACA in the correct manner, not that he couldn't end it.
Cardona is pointing out what President Trump also explained on Twitter. The ruling does not uphold DACA. The court simply stated that Trump didn't rescind it in the correct manner. The court wants his administration to project adequate explanation of why they feel DACA should end.
Trump said that nothing was "lost or won" by the ruling. He said the court "punted" the issue to a later date.
Even Cardona referred to the SCOTUS's ruling as a "Band-Aid" that can be ripped off "at any minute." In fact, she was proven right, as Trump announced his administration would be submitting "enhanced papers shortly" to fulfill the court's request. Which means, in short order, the issue of DACA could be taken up by the court again.
This time, they might rule in favor of Trump, leading to the end of this Obama-era policy. Cardona tries to raise the alarm among Democrats who did a victory dance. But it doesn't seem that they are listening.
Key Takeaways:
Democrats celebrated the Supreme Court's ruling on DACA.
One DNC operative is explaining how the court may have handed a win to Trump in the long run.
Trump's administration is already preparing "enhanced papers" to submit to the court.
The court might eventually uphold Trump's rescinding of DACA.
Source: The Hill