Pennsylvania Democrat Mayor Turns On Biden – He Just Predicted Trump Will Get A 2020 Landslide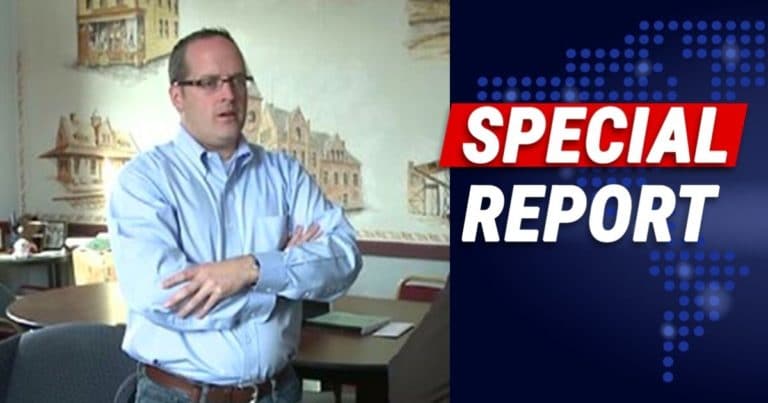 What's Happening:
The media has been predicting an easy victory for Joe Biden.
But things are starting to turn against Biden, in one place he desperately needed support.
A Democrat mayor in Northeast Pennsylvania is not so happy with Joe.
Despite the fact Biden is originally from Scranton, it looks like PA residents aren't too charmed by him.
Check out what this mayor said about Joe (at 26:00):
"I see a huge turnout, a huge victory, huge numbers for Trump, and I honestly see that across the commonwealth and across the nation," Taylor said as he noted how "more and more" Democrats feel "abandoned" by their party…

"What really has he done for Northeastern Pennsylvania? What really has he done, specifically for Scranton?" the mayor questioned.
Justin Taylor, mayor of Carbondale, PA is predicting a "huge victory" for Donald Trump in November.
The Democrat criticized Joe Biden, saying he abandoned the party and its voters.
The mayor asked the probing question, "What has Joe really done for Pennsylvania?" Taylor also said he believes "across the nation," Trump will win big.
This isn't the kind of thing we normally hear from Democrats. The party is traditionally deeply entrenched in their support for their candidate.
Democrats normally bend over backward for a presidential candidate, even if he is wrong for the country.
But it seems like this Dem is bucking the trend to call out Joe.
President Trump frequently criticizes Joe Biden's record, saying as president he's done more for the country in 4 years than Biden's done in 47 years.
Biden suffers from the fact that he's been in Washington for 47 years, first as a senator and then as vice president. Yet, despite all that time, many Americans question his contribution to the country.
In addition to that, numerous scandals have plagued the Democrat, leading many to worry he's used political office for his personal gain.
Many blue-collar voters in PA and beyond are flocking to Trump, who has prioritized bringing jobs back to once neglected regions.
Joe Biden, with his "Green New Deal" and open-border policy, cannot promise the same thing.
Key Takeaways:
Democrat mayor from PA predicted a "huge victory" for Donald Trump.
He accused Joe Biden of "abandoning" the state and the party.
Trump, on the other hand, has prioritized blue-collar voters.
Source: YouTube