Hotly Contested PA Race Just Got Shaken Up – Democrat Fetterman Admits He's Pro-Legal Heroin and Taxpayer Funding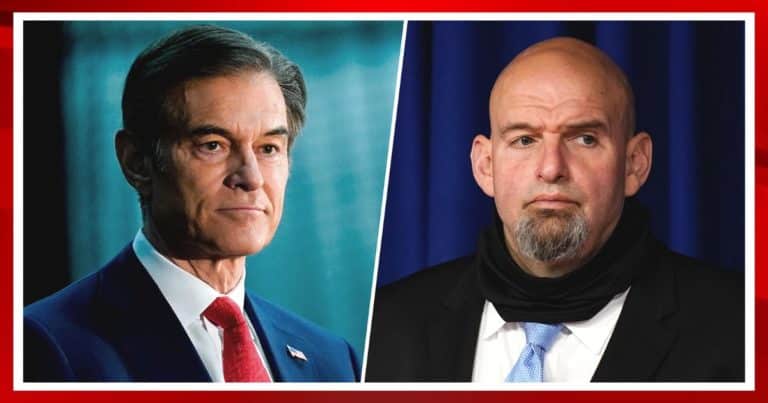 What's Happening:
The upcoming midterms will determine the makeup of Congress, including the Senate. A hotly-contested battle is going on for a Pennsylvania Senate seat.
While the media tries to go after GOP candidate Dr. Oz, they are trying to hide the bizarre man they put up. John Fetterman recently had a stroke and is now apparently spouting some radical ideas.
From YouTube:
Pennsylvania Democrat Senate candidate John Fetterman said he wants to "legalize heroin" and allow taxpayer-funded drug dens, during an interview with Aaron Watson on 1/24/2018.
Um… what? Democrats nominated a man so extreme, that he wants to legalize heroin. Not only that, but he wants to use taxpayer funds to drug dens.
Is this man insane? How badly was he hurt from that stroke?
While his medical condition should be of top concern, we can't help but assume he always held these views.
We know plenty of Democrats push to legalize drugs like marijuana. But heroin? A drug so deadly that it can kill you after using it once?
Not only that, but he wants hard-working Americans to pay for drug dens. Oh, that's a good idea!
And where are we putting these drug dens? I'm sure they'll be smack dab in the middle of the suburbs, right across from your kid's school!
This is the caliber of people Democrats want running the Senate. Now you understand how they can neglect inflation, a gas crisis, and the open border.
How they can sit back and let a man like Joe Biden tank our energy independence and entire economy to boot?
Because they are out of their minds.
Key Takeaways:
Democrat candidate for Senate John Fetterman wants to legalize heroin.
He also claimed to want to use tax dollars to fund drug dens.
This comes after Fetterman's other scandals, including a recent stroke, have come out.
Source: YouTube