Trump Just Paid $3 Million For A Partial Recount – He's Targeting 2 Democratic Strongholds In State Of Wisconsin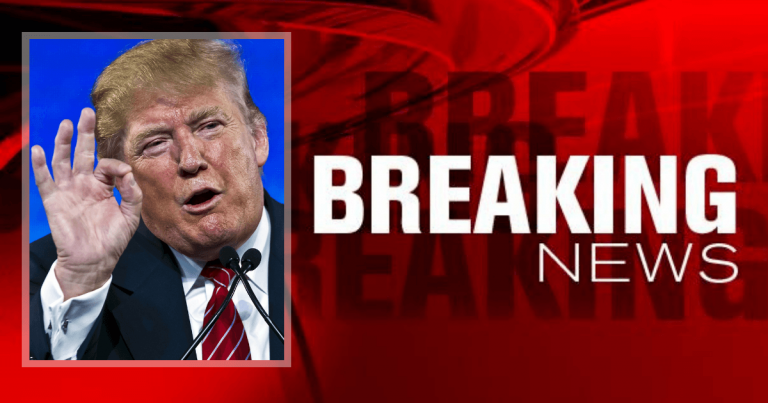 What's Happening:
Joe Biden appears to have won key swing states, by the smallest of margins. Appears…
It seems that after Election Night, as the counting continued, mail-in votes broke heavily for Democrats to give Biden his marginal edge.
That's enough to trigger recounts—and to investigate if anything wrong was done.
Plenty of stories have emerged of "irregularities" that should have all Americans concerned. And Trump is putting up the big bucks to make sure every legal vote is counted:
President Donald Trump's campaign has paid $3 million for a recount of two heavily Democratic Wisconsin counties, saying Wednesday that they were the site of the "worst irregularities" …

Trump paid for the recounts in Milwaukee and Dane counties overnight Tuesday and planned to submit the required paperwork to trigger the recount on Wednesday, the campaign said in a statement.
President Trump's campaign has spent a whopping $3 million to get a recount in two large counties in Wisconsin.
The large price tag was set, of course, by the state—who might have been trying to discourage a recount.
Why should it cost so much for a legitimate recounting of ballots? Your guess is as good as mine.
But Trump's willingness to shell out the dough shows he's not leaving a single stone unturned in his efforts to count only legal votes—and expose possible wrongdoing.
Biden currently has a 20,000-vote lead over Trump in the state. That's not insurmountable, and worthy of a recount (and perhaps recanvassing) push.
Democrats in various states are rushing to certify election results and get this all over with. Their eagerness and impatience suggest they don't want Trump looking too closely at what went down.
We know that the president's team is taking several cases to the Supreme Court. It's likely more evidence will emerge, trigger other challenges.
But will any of this expose actual wrongdoing? Will any less-than-legal votes be discounted, enough to give Trump a fair and legal victory?
We can't say for certain right now, but we can say the media is doing everything in their power to make us think it's impossible. Which means it probably is possible.
Key Takeaways:
Trump campaign has spent $3 million for a recount of two Wisconsin counties.
The president has insisted that irregularities and non-legal are being counted.
Numerous challenges and battles are pending.
Source: AP News