After Trump Makes Historic Peace Deal – The Dominoes Start Falling Into Place With Bahrain Deal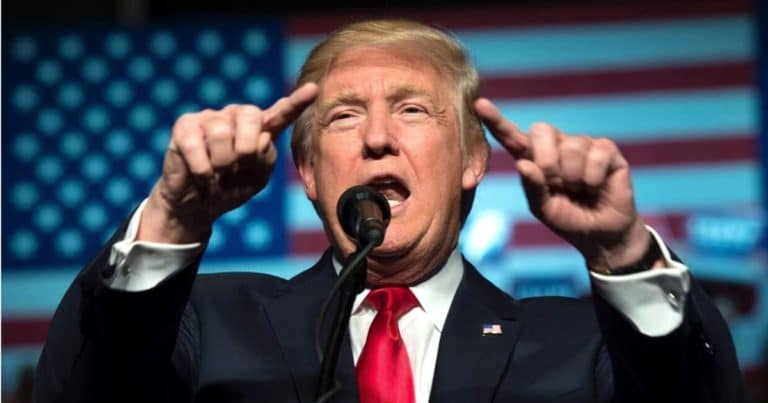 What's Happening:
President Trump has always called himself the master dealmaker, and we just saw why once again.
And as president, he's been landing deals nobody thought possible: in the Middle East.
Just last month, he announced a historic agreement between Israel and the United Arab Emirates.
That in and of itself was monumental. But it looks like that was just the first domino to fall:
President Trump on Friday announced that Bahrain has agreed to normalize relations with Israel, another diplomatic win for the president coming after a similar agreement with the United Arab Emirates just last month.

"Another HISTORIC breakthrough today! Our two GREAT friends Israel and the Kingdom of Bahrain agree to a Peace Deal – the second Arab country to make peace with Israel in 30 days!" he tweeted.
President Trump announced a second deal with Israel and an Arab country.
The Kingdom of Bahrain and Israel will be normalizing relations, thanks to efforts by the Trump campaign.
Recently, Trump also helped secure peace between Kosovo and Serbia—countries that are also open to peaceful relationships with Israel.
Remember how Democrats promised us that Donald Trump would start more wars? Remember how they said he'd start World War III?
It seems like, instead, Trump is negotiating peace deals never before thought possible.
The agreement between Israel and the UAE was a watershed moment. We said it would encourage other Arab nations to make deals with the Jewish State.
And that prediction looks to be coming true. The more Arab nations that partner with Israel, the greater the pressure will build for the rest of the region to do the same.
In the announcement, Bahrain praised Trump's "pragmatic and unique approach he has taken to bringing their nations together."
You'd think previous presidents—like the much-worshipped Barack Obama—would have been able to score these agreements.
But only Trump has been able to pull this off.
President Trump's efforts to build peace in the Middle East has already earned him two nominations for the Nobel Peace Prize.
Democrats might rage and fume, but can you think of any other leader that has done more to bring peace to the Middle East?
Key Takeaways:
President Trump announced a new agreement between Israel and Bahrain.
This comes after several other international agreements Trump has brokered.
His efforts have earned him Nobel Peace Prize nominations.
Source: Fox News