After Pelosi Blames Trump For Slow Response – Video Shows Nancy Begged People To Visit Chinatown Last Month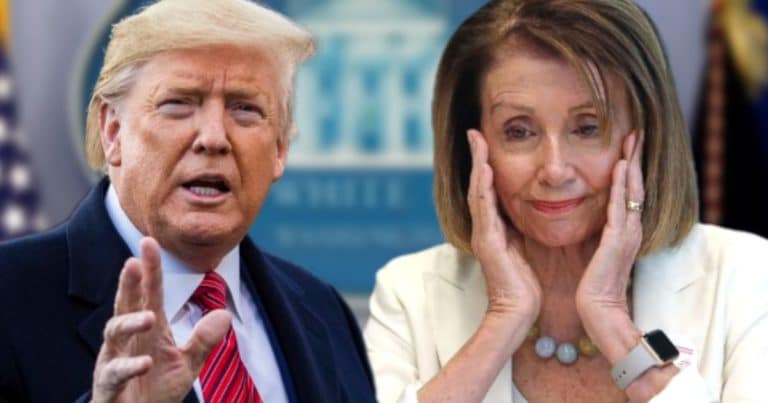 Ah, Nancy Pelosi. Just when you think she'll learn, she's at it again!
During this crisis, the Speaker has frequently blamed Trump. She claimed his "slow response" has caused our current problem.
Then, she said she wants an "after-action report" when this is all over with. You know what that really means: a new Trump "inquiry" (or excuse to impeach).
(I'd like an after-action report on how Pelosi wasted a week getting relief to Americans.)
Pelosi infamously "fiddled" for a week with her political games. She delayed the passage of the stimulus bill—something that will provide a lifeline to those out of work.
But it only gets worse for Nance. A new video reveals she wasn't taking this seriously last month.
From the Guardian:
Since the outbreak of the coronavirus, the largest and oldest Chinatown in the country has seen a drop in tourism…

The concern was enough that the House speaker, Nancy Pelosi, made a publicized stop this week in her home town's Chinatown to implore people to "please come and visit and enjoy Chinatown".
Wow. Just a few weeks ago, at the end of February, Pelosi was urging visitors to come to San Francisco's Chinatown.
She implored people to visit and "enjoy Chinatown," even though they were staying away because of the virus.
Huh. She did this as news emerged that the virus was spreading… right out of San Francisco.
We have to wonder what Pelosi was thinking? And what she continues to think.
Remember, she tried to use this crisis to fund her progressive pet projects like the Green New Deal.
She delayed getting help to millions of Americans. We wondered back then if she really understood what was going on.
This video suggests she really doesn't.
Only now, with the entire country shut down, has she changed her tune. But as recently as February 24, she was asking people to hop on a plane and visit one of the virus' epicenters.
But no, Trump is really the one to blame for all this!
SHARE to tell Nancy Pelosi to stop playing politics.
Source: The Guardian, YouTube