Pelosi Betrayed By Defector In Her Own House – Stimulus And 2nd Amendment Bills Voted Down By Democrat Golden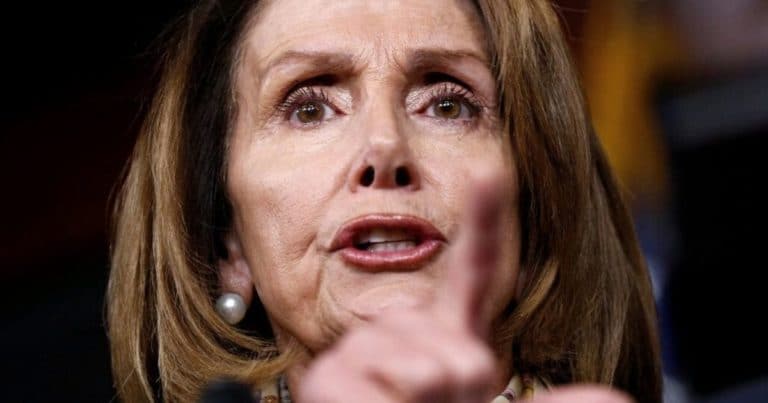 What's Happening:
Democrats usually do a pretty good job of standing together. Aside from one recent glaring exception, the party rarely breaks rank.
But it's possible their flawless track record is beginning to get tarnished in Congress.
We know all about how Manchin is stirring up trouble for the left in the Senate. His refusal to support their run-away agenda is giving Schumer serious headaches.
And now, it looks like Pelosi is starting to find there are rebels in her own House.
From Fox News:
In the showdown over the $1.9 trillion COVID relief package, Rep. Jared Golden stood alone from the rest of his party…

The two-term lawmaker who represents Maine's 2nd Congressional District was the only House Democrat last week to vote against the massive spending bill…

Golden last week was also the lone House Democrat to vote against a bill that would expand background checks on all commercial gun sales.
It seems that Rep. Jared Golden was the only Democrat to vote against Pelosi's agenda twice.
He voted against Biden's bloated spending bill. And he defied the pack again when he voted against their recent gun control bill.
It seems the Maine congressman is unafraid to defy his own party. Perhaps it has something to do with his district.
While it contains a few small cities, it is mostly rural. It went for Trump in both 2016 and 2020.
Golden just might be aware that while he was able to win as a Democrat, his district is decidedly conservative.
Voting for the far-left agenda of D.C. would not go over well back home. That seems to be the same reason Sen. Manchin is so unwilling to support Schumer's radical agenda.
Manchin's home state of West Virginia went for Trump in both elections. Embracing the far-left would almost certainly mean an end to his career.
Isn't it funny how this happens? Moderate Democrats appear to be folks who, while liberal, have to embrace some conservative measures because of who they represent.
They actually care what voters think of them.
Republicans like Lisa Murkowski and Liz Cheney should be paying attention.
Key Takeaways:
Only one Democrat in the House voted against Pelosi's recent bills.
Jared Golden from Maine voted against the spending bill and the gun control bill.
Golden's rural district went for Trump in both 2016 and 2020.
Source: Fox News