Pelosi's Democrats Show Their True Colors – They Just Voted Down Measure To Support Iran Protesters, Condemn Government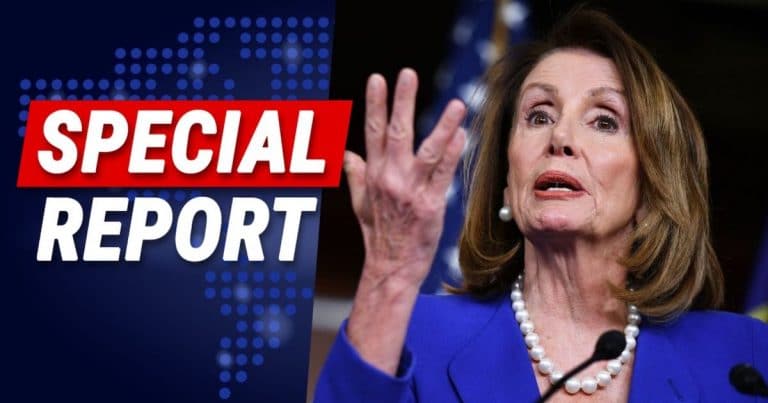 Far too often, we see the Democrats on the wrong side of history.
Want to know their current party platform? It's simple! They just oppose whatever it is President Trump does.
Now a winning strategy, you guys.
They hate Trump so much, they can't stand anything he does. Even all the good things.
When Trump took a bold stance against Iran—averting a disaster—the Democrats had a meltdown.
They actually tried to limit Trump's ability to defend our nation from our enemies. Imagine that, Democrats took the side of an oppressive, dangerous regime.
But all that was just a prelude to what they just did. They really crossed the line.
From Townhall:
Republicans are shocked and outraged after their Democratic colleagues voted to block House Minority Leader Kevin McCarthy's resolution to condemn the Iranian government and support the Iranian protesters who are boldly demonstrating against the oppressive regime.
Woah. This is pretty dark. Republican Representative Kevin McCarthy introduced a resolution to condemn the Iranian government's crackdown of protestors.
You might know about how the Iranian people are fighting for freedom. Over the last week, they have been demonstrating for a change in leadership.
In response, their oppressive government has been attacked, arrested, and even worse. The United States should stand with all people who want to be free.
That is just what McCarthy's resolution aimed at doing. But the Democrat majority in the House blocked the resolution–meaning they are siding with Iran's government.
Why would the Democrats refuse to support the Iranian people over their abusive government?
Says a lot about the people in the Democratic Party these days, doesn't it?
Would FDR or JFK have blocked this kind of resolution? Something tells me they would have urged their party to back it.
Modern Democrats are nothing like their predecessors. They don't seem to care about democracy or doing the right thing.
They are only motivated by a sick desire to stick it to Trump—and the GOP.
SHARE if you stand with the president and the Iranian people—NOT the Democrats or the Ayatollahs.
Source: Townhall