Pelosi's Husband Turns Heads with Stock Purchase – Days Before Congress Vote, Paul Buys $5M in NVIDIA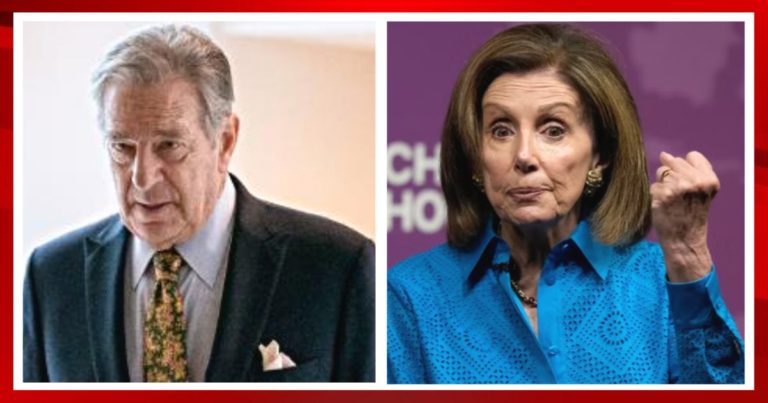 What's Happening:
You know, if Democrats in Congress want us to think they aren't corrupt, they can at least pretend they aren't corrupt.
But time and again, we see the most powerful people in the country pull strings to benefit themselves.
Congress is about to give billions to chip manufacturers. And just days ahead of the vote, guess what Nancy's husband just did?
From Daily Caller:
House Speaker Nancy Pelosi's husband Paul bought up to $5 million in stock of a computer chip company ahead of a vote on a bill next week that would hand billions in subsidies to boost chip manufacturing, a financial disclosure shows.
Give me a break. Congress is planning on voting to give $52 billion to chip companies, to address the semiconductor shortage.
And just days before the vote, Pelosi's husband Paul bought $5 million in Nvidia stock, one of the largest chip makers in the world.
Are you kidding me? How are we not supposed to look at this suspiciously?
Pelosi is supporting a bill that will spending billions in tax dollars to support the chip industry.
And her husband (with whom she shares wealth) is making sure the Pelosi family will profit from this move.
Uh… conflict of interest anyone? Remember when Congress patted themselves on the back when they banned reps from buying and selling stock?
Oh, right, they didn't ban spouses from buying and selling stock. Meaning, the ban is totally worthless.
This is the kind of nonsense that forces Americans to give Congress the lowest approval numbers in government.
They used to have the lowest approval numbers. But good old Joe Biden managed to beat them there!
This isn't the first time Paul Pelosi has banked on his wife's decisions to make a fortune. And it probably won't be the last.
Key Takeaways:
Paul Pelosi bought millions in chip stock, just days before Congress gives industry billions.
Congress is set to give $52 billion to chip makers to address semiconductor shortage.
The Pelosi family, and many other congressmen, have used their connections to get rich.
Source: Daily Caller