After Pelosi Says She Won't Impeach Kavanaugh, She Double-Crosses Him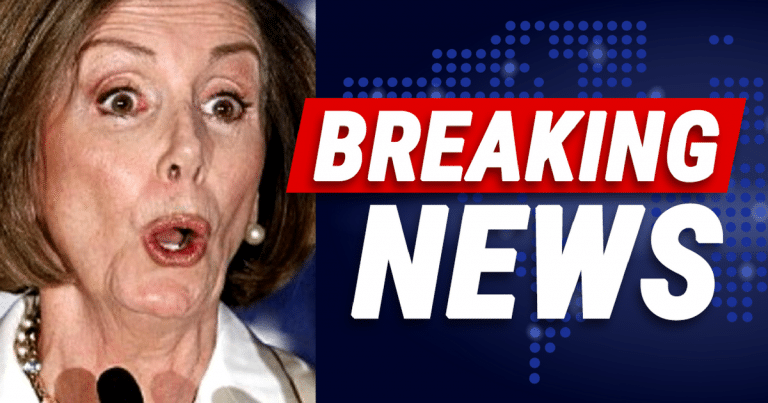 She's going behind Trump's back to sabotage our new Supreme Court justice.
My, my, my. The Democrats really can't help themselves.
Over the last two years, they have lost one battle after another. This time, they lost their battle against Trump and his Supreme Court pick, Brett Kavanaugh.
They still haven't learned. Nancy Pelosi, chief idiot among the Democrats, for a time pretended to learn her lesson.
She promised she wouldn't try to impeach either Trump or Kavanaugh. She most likely saw how much that would hurt her in the polls.
But today she just pulled a dirty trick that proves that she, with her party, is nothing but a liar.
From The Hill:
House Minority Leader Nancy Pelosi (D-Calif.) on Sunday filed a Freedom of Information Act (FOIA) request in an attempt to obtain all of the records related to the FBI investigation into Supreme Court Justice Brett Kavanaugh…

"The new conservative majority on the Supreme Court threatens a rollback of protections for people with pre-existing conditions, more leverage for corporate special interests over working families, and little hope to reform Citizens United," Pelosi said. "That is why we must fight even harder to win so that we can advance our For The People agenda."
SHARE if don't want to see Nancy Pelosi become Speaker of the House again!
Naturally, nothing she'll get from the FBI will harm Kavanaugh.
We know the allegations brought against him were false. He passed six FBI background checks already. The final one before the vote upped it to seven.
Does Pelosi think she is going to find anything that will "take him down?"
Make no mistake: Pelosi is a bitter, foolish, dishonest con artist. She has been in Congress for decades. Yet what has she achieved?
She only stays in power by lying to minorities and women. When she has the opportunity to help them—like voting for the GOP tax cuts—she refuses.
This stunt is only another attempt at smearing Kavanaugh and Trump in the press.
The fake news will make a big deal about whatever she claims to find in the FBI report.
Pelosi proves that the Democrats do not believe in democracy. They've lost again and again at elections. Americans back Trump and his candidates—and his nominees.
Democrats stick their fingers in their ears and ignore us. Then they continue their campaign of obstruction.
The only way to beat them is to destroy them at the polls. Send every last liberal packing by voting for conservative leaders.
SHARE if you're voting Republican and want Kavanaugh to stay on the Supreme Court!
Source: The Hill