Nancy Pelosi's In Serious Trouble – Her "Impeach Pelosi" Petition Just Passed Over 285,000 Signatures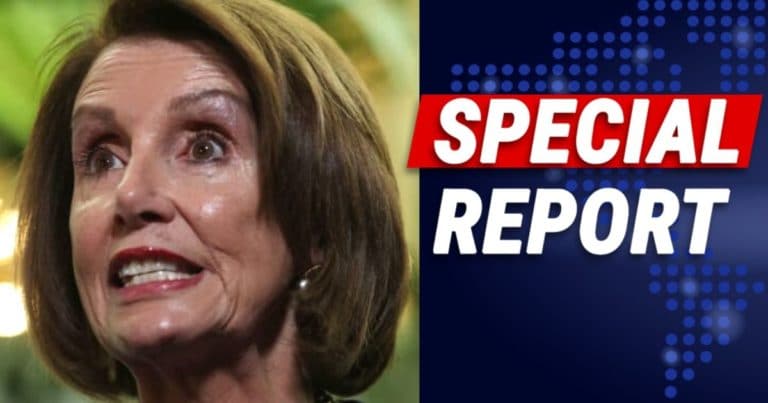 Impeachment Nancy never saw this petition coming!
For a long time, Nancy Pelosi was the voice of reason among radical, left-wing Democrats. She was strongly opposed to impeaching Donald Trump—and said that regularly.
But somewhere along the way, she gave up her role as Speaker. She caved to the left and greenlit impeachment.
She betrayed her own words by endorsing an impeachment only supported by Democrats.
This week, she and House Democrats put forward articles of impeachment against Donald Trump. Even though Americans are largely against such a radical scheme.
And now, Pelosi has to deal with this little chestnut.
From Petitions:

Nancy Pelosi is a TRAITOR to the American People!…

IMPEACH Pelosi for treason!
A petition to impeach Nancy Pelosi has reached 285,000 signatures. That requires a response from the White House itself.
This petition was started almost a year ago, when Pelosi refused to support Trump's efforts to improve the lives of Americans.
But over the year, it surely has gained support, as the Speaker continues to neglect her duties.
Now, by pushing impeachment, Americans have grown tired of Pelosi's schemes.
You can sign the petition yourself right here. Send a message to the D.C. swamp that we are done with their games.
Even if she is not impeached by Congress, we need to spread the word. Americans must raise the alarm so that politicians like Pelosi lose their seats and never come back.
SHARE to help get Pelosi removed – or voted out in 2020!
Source: Petition the White House