Hours After Pelosi Gets $25M For Kennedy Center Bailout – They Put A Swift End To Their Musician's Pay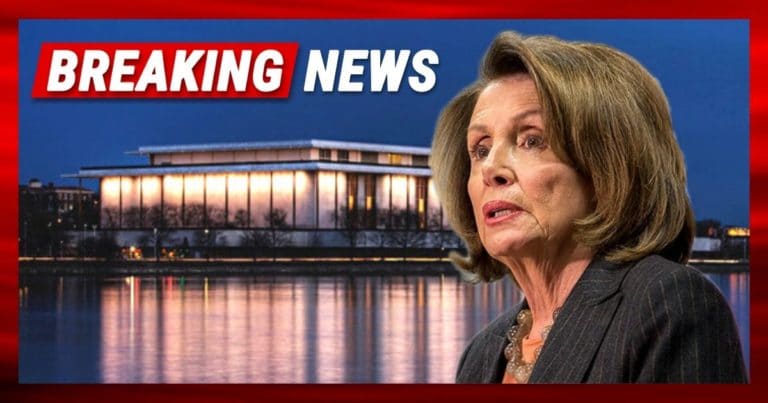 Republicans in the Senate worked fast to craft a great relief bill for all Americans.
Nancy Pelosi, as is typical, blocked progress by demanding funds for unrelated programs. She actually wanted to give the Kennedy Center a whopping $35 million.
Because, you know, an arts center is TOP PRIORITY during a health crisis.
Republicans fought back and rejected most of her demands. But she still managed to get $25 million for the Center.
I guess you could say there is a silver lining, right? That money could at least be used to pay their people, during this tough time?
Wrong.
From Western Journal:
And then, on the same day it got its windfall, the Kennedy Center informed the performers in the National Symphony Orchestra that they will no longer be getting paid…

"Ms. Rutter abruptly informed us today that the last paycheck for all musicians and librarians will be April 3 and that we will not be paid again until the Center reopens," the email read.
Wow. I don't even believe it. Even though the Kennedy Center got $25 million from the government, they are stopping paychecks to their performers.
Musicians and librarians will get their last paycheck this Friday. And they will not be paid again until the Center reopened.
That could be as far out as the summer.
If you excuse me for a moment… What the hell!?
This organization just got $25 million in tax dollars. Yet they refuse to pay their people??
Where is all that money going? If they won't pay their employees, forcing them home, then why do they even need this money?
Keep in mind, this announcement came out after the bill was passed. They knew they were getting this windfall and still decided to screw their performers.
Sure, with the Center closed during this crisis, there won't be any ticket sales. Under normal circumstances, the center would have to stop paying performers (they won't be performing, after all).
But this money was provided as part of a relief package to fight this crisis.
The Center is closed because of this crisis. So, why won't they use this money to help their people?
Who is getting this money? Where is it going?
You can't tell me they need $25 million, with the doors closed. There won't be any maintenance or utility fees (none that cost $25 million).
Are the board members pocketing this stuff? Maybe the DOJ better drop what they're doing and take a look?
The American people deserve better than this.
SHARE if you demand answers from Pelosi and the Kennedy Center!
Source: Western Journal