Speaker Pelosi Should Be Pretty Nervous – Democrat Lawmaker Who Was Near Nancy Just Tested Positive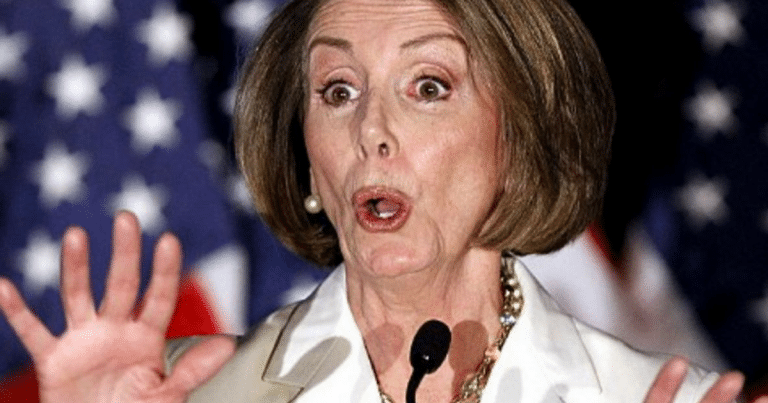 Remember Nancy Pelosi? Just a short time ago, she was encouraging people to visit Chinatown.
And last week, she dragged her feet when Americans needed relief. It took nearly a week for her House Democrats to actually pass the stimulus package.
You might remember how Democrats wasted time grandstanding on the House floor. Then many of them crowded around Pelosi as she signed the bill.
One of those liberals was Rep. Velazquez. And she just got some bad news that could make Pelosi very nervous.
From NBC News:
Rep. Nydia Velazquez said Monday that she's been "diagnosed with presumed coronavirus infection," three days after she spoke on the House floor and stood near 80-year-old House Speaker Nancy Pelosi during the signing of the $2.2 trillion coronavirus stimulus bill.
Uh-oh. Pelosi ally Nydia Velazquez was "diagnosed with presumed coronavirus" after experience symptoms.
According to the Democrat, she woke up Sunday with aches, a fever, and congestion. She spoke with a physician by phone and he presumed she had the disease.
Velazquez was one of many Democrats that worked closely with Pelosi during the relief package signing. She stood right next to the Speaker as she signed it.
According to reports, Velazquez hasn't taken a COVID-19 test. The Attending Physician—for some reason—didn't think she needed a test.
In reality, she could be suffering from a cold. Or even really bad allergies. We can speculate why her doctor told her not to get tested (that sounds like a no-brainer), but it should worry Pelosi.
We know this disease spreads very easily. If Velazquez is in fact infected, she might have spread it to various Democrat members of the House.
That includes the Speaker. What's more troubling is the fact that the Speaker is 80 years old. That puts her in the highest risk category.
We wish for her the best of health (and that's the truth). But she might be wise to get tested and stay at home.
SHARE to let everyone know Pelosi may have been exposed.
Source: NBC News