Nancy Pelosi Slips Up On Live TV – She Just Admitted This Crisis Is An Opportunity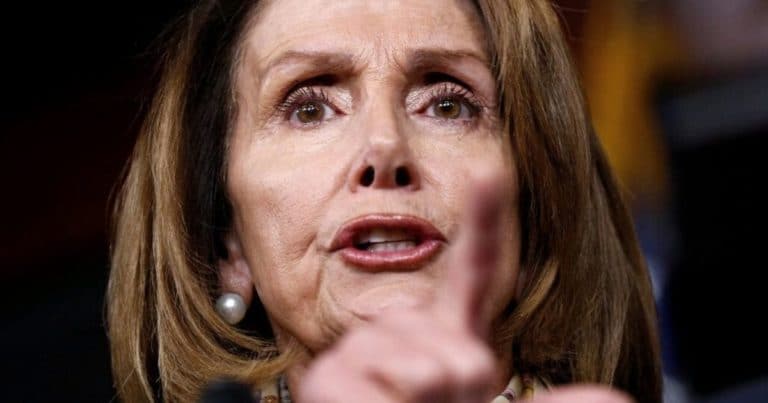 Nancy Pelosi has said some shocking things, but it seems like she's not done yet. It looks like she's getting bolder, not even hiding her far-left agenda.
We've seen her do some shocking things over the course of the last year. Impeachment, tearing up the SOTU, and even undermining our country's recovery.
Now, she is openly admitting how she sees our country's suffering.
From YouTube:
Speaker of the House Nancy Pelosi said that the Coronavirus "Is an opportunity, every crisis is," when she spoke during a news conference on 5/27/2020.
Pelosi recently admitted that the pandemic is an "opportunity." In fact, she said, "every crisis is."
Our Take:
We've known Democrats think they can use times of crisis to push their agenda.
Funny how they can only get away with their nonsense when Americans are panicking.
It's almost as if their ideas are so terrible, they can only sneak them in when no one's watching?
Democrats don't seem capable of winning over Americans to their socialist agenda. So, as Nance says, they wait for a crisis to spring it on us.
The problem? That's hardly democracy.
Democrats seem to be taking advice from tyrants like Stalin. They look forward to times of crisis, so they can expand their power.
Instead of seeking ways to secure our nation's freedom and prosperity, they pushing radical changes during times of crisis.
Why else did Democrat governors lockdown churches and ban the sale of firearms? This is what they've wanted all along.
That's why Pelosi is pushing mail-in voting, now. She knows the system is far from secure. But she wants to use the virus panic, right now, to get mail-in voted funded.
We've seen her try to push massive funding during the crisis. At a time when Americans are hurting, she wants to push a bill that would increase government spending (and require tax hikes).
Don't be fooled. Nance isn't interested in ending this crisis and turning around our economy.
She'd be just happy to see all of America crumble, as she gorges herself on ice cream from her gated mansion.
It's also why Democrats want to prolonged the crisis, with extended lockdowns.
Ask yourself, can we afford to let these people continue to get elected?
SHARE if you want Nancy Pelosi voted out in 2020!
Source: YouTube