Hours After Pelosi Declares Impeachment – Trump Quietly Brings In A Truckload Of Fundraising Cash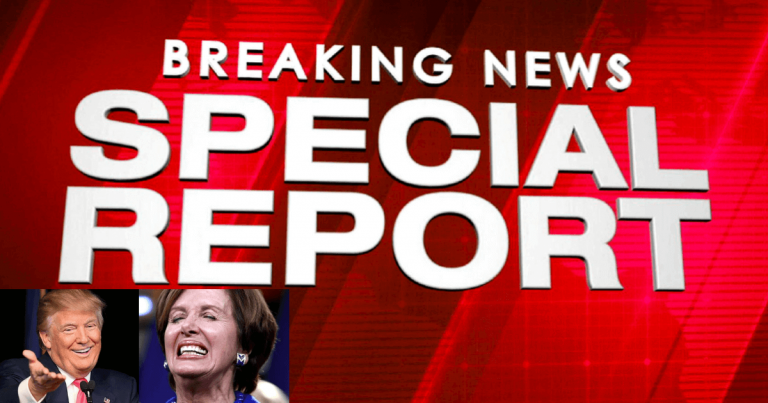 Pelosi crossed the red line – and Donald walked away with overflowing pockets!
Pelosi fell for a trap. She bowed to the far-left of her party to endorse impeachment.
Over what? A phone call we now know was a nothing burger. Trump spoke with the Ukrainian president. It looks like wrong was said or done.
It's already blowing up in the Left's face. But Trump, ever the diligent leader, wasn't going to let this opportunity go to waste.
He knows he has millions of supporters outraged over this injustice. So, he struck while the iron was hot to get their support.
And he raked in a truckload for re-election in just a few hours.
From Daily Caller:
The Republican National Committee (RNC) raised approximately $1 million dollars Tuesday, after Speaker of the House Nancy Pelosi came out in favor of the impeachment of President Donald Trump for the first time after meeting with her caucus.

The reelection campaign and a joint fundraising committee started fundraising in regards to impeachment around 2 p.m. and pulled in $1 million by 8 p.m, Tuesday night, according to The Hill.
Woah. Democrats should really take a few tips from Donald Trump.
While Pelosi was blathering on about impeachment, Trump got his supporters to once again open their wallets.
In less than one day, six measly hours, Trump raised $1 million.
That's impressive, even for the Donald.
This should have Democrats quaking in their boots. They were banking on impeachment to derail Trump's train.
All this talk about nailing him for wrongdoing was supposed to scare his supporters. Hit his reputation so he'd have no chance of getting re-elected.
Instead, the very opposite has happened.
These unjust calls to impeach Trump have fired up his base like never before.
We saw this happen a year ago, after Democrats wrongfully tried to take down Brett Kavanaugh. It fired up the GOP base, who prevented the "blue wave" from happening.
History is repeating itself. Once again, Pelosi and the House Democrats are pushing allegations with no hard evidence. Once again, Americans are sickened at how Democrats could do such a thing.
And they are showing Trump support in the form of dollars and cents.
How much more cash will he rack in this week alone? After the dust settles, he'll have quite the war chest.
So, come on Democrats, keep pushing. Let's see how much money Trump and the GOP can make!
SHARE if you think Trump just beat the impeachment Democrats!
Source: Daily Caller