After Pelosi Calls For New Trump Investigation – Donald Turns The Tables, Calls Nancy "A Sick Puppy"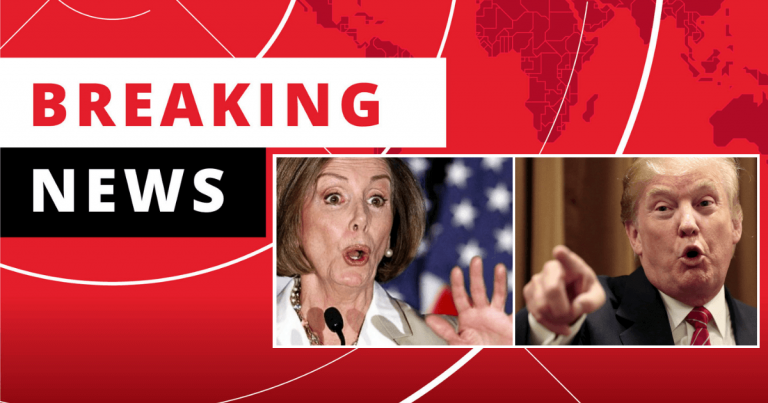 In case you missed it, Speaker Nancy Pelosi really went after President Donald Trump last week.
Nancy accused Donald of acting too slowly in his response to the epidemic. As a result, his delay could cost many Americans their lives.
Here's what she said, from Breitbart:
I don't know what the scientists said to him, when did this president know about this, and what did he know? What did he know, and when did he know it? That's for an after-action review. But as the president fiddles, people are dying.
So she wants an "after-action review?" You mean an investigation, Nancy, of the man who is working hard to help the American people and acted early to shut the borders.
Trump wasn't about to let these statements lie. Trump was ready to fire back on an interview with "Fox & Friends":
It's a sad thing. Look, she's a sick puppy, in my opinion. She's got a lot of problems. That's a horrible thing to say.
That sums it up, wouldn't you say?
Pelosi says Trump's "denial" of the situation really hurt the country. Specifically, she says Donald delayed equipment shipments that would've helped combat the virus.
But Trump has vehemently denied those accusations. Furthermore, he continues to encourage companies like Ford to mass produce ventilators at a rapid clip.
And he just recently extended the coronavirus guidelines through the end of April, just to be sure the virus remains contained.
While all this is happening, Pelosi said "As the president fiddles, people are dying."
…what? Doesn't sound like Trump is just "fiddling" these days. Sounds to me like he's working harder than ever. That much should be obvious, right?
And this is coming from the woman who encouraged people to not stay away from Chinatown in San Francisco just a month ago.
But I guess Democrats are more interested in going after the President than in helping America.
And my response to that is this — so what else is new?
SHARE if you think Trump has done EVERYTHING he can to fight this outbreak!
Source: Washington Examiner, Breitbart