Nancy Pelosi Demands "Urgent" Senate Trial – But It Looks Like She Forgot To Send The Impeachment Articles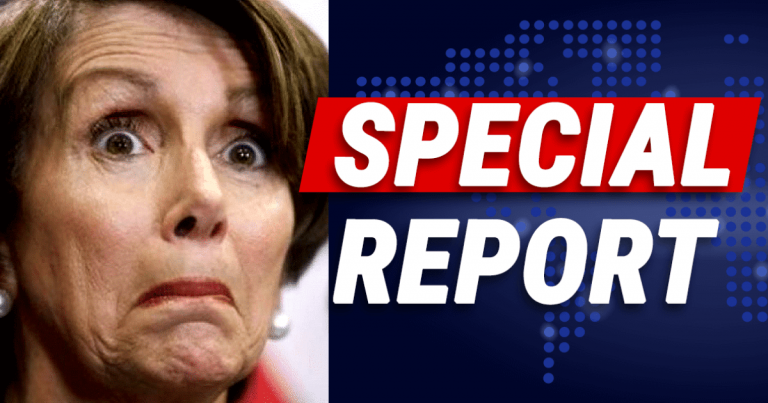 Nancy Pelosi must have really fallen off her rocker, huh?
She has been busy ordering the Senate around—as if she had any power over that body of government.
After running the most unfair, illegitimate impeachment process ever, she's accusing Mitch McConnell of being unfair.
Hey Nancy! You can't accuse someone of something, before they get a chance to do it.
Pelosi has undermined our government again and again. She has ignored the will of the people to back an impeachment over non-crimes.
Now, she's demanding urgency from the Senate.
From Speaker.gov:
The American people deserve the truth.  Every Senator now faces a choice: to be loyal to the President or the Constitution.  The GOP Senate must immediately proceed in a manner worthy of the Constitution and in light of the gravity of the President's unprecedented abuses.  No one is above the law, not even the President.
Wow, this lady's lost her mind.
Pelosi is demanding the Senate to "immediately" proceed with a trial over her impeachment articles.
Ahem, you haven't sent them over yet!
Pelosi has been holding onto her impeachment for weeks. She has denied the Senate from holding a trial, even though that is demanded by law.
Nancy knows that when this thing goes to the Senate, Trump will finally have a fair say. Democrats in the House worked overtime to deny him and the GOP a fair shake during their bogus inquiry.
She's been holding onto the articles because she doesn't want McConnell to do his job and give Trump fair due process.
Pelosi has turned the entire impeachment process into a joke. Now she's making demands of the Senate?
Back up, lady, you're way in over your head.
It's really hard to take this woman seriously when she plays these kinds of games. First, she said she was against a partisan impeachment.
Then she flipped and forced her party to vote for impeachment.
She said it was "her duty" to impeach Trump, but is denying the Senate from doing their part of the job.
Pelosi is delaying the entire process by exploiting a loophole in the system.
Has she really lost her mind? Or is she playing the worst game of politics in history? I don't know which is worse.
SHARE if you think the Senate must shut down this impeach game for good!
Source: Speaker.gov