Mike Pence refuses to back down to "Black Lives Matter" question – Instead he embraces "All Lives Matter"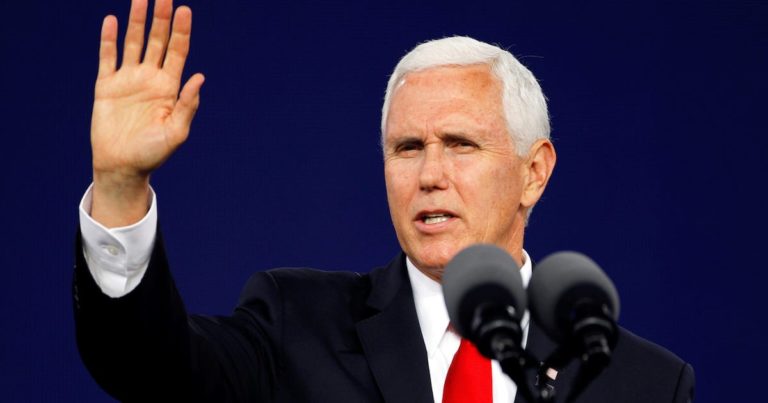 Vice President Mike Pence is a firm believer in the concept, "All Lives Matter."
Logically, that phrase includes all races, which is largely why the Donald Trump administration publicly embraces the maxim.
However, the media wants Pence other members of Capitol Hill to push the more specific "Black Lives Matter" idea.
After the George Floyd incident, BLM has gained steam around the country. And the media clearly wants our leaders to support it as well.
But VP Pence simply wouldn't say the words "black lives matter" during a recent interview with 6ABC Action News in Philadelphia.
First, he admitted that "what happened to George Floyd was a tragedy," but he added:
…we celebrate the fact that from the founding of this nation we've cherished the ideal that all, all of us are created equal, and endowed by our creator with certain inalienable rights. And so all lives matter in a very real sense.
That wasn't quite good enough for anchor Brian Taff, though.
He called out Pence for not saying the words "black lives matter," and asked him point-blank why he didn't use that phrase.
Pence's reply:
Well, I don't accept the fact, Brian, that there's a segment of American society that disagrees, in the preciousness and importance of every human life.

And it's one of the reasons why as we advance important reforms in law enforcement, as we look for ways to strengthen and improve our public safety in our cities, that we're not going to stop there.
Furthermore, the Vice President touted the low unemployment rate among African-Americans (pre-pandemic). And he reiterated that the current administration is "absolutely determined to improve" the lives of African Americans.
Taff tossed out one final dig – "you won't say the words" – but he had to relent, and added that "we understand your explanation."
The bottom line is that VP Pence believes the media is more about division than unity and healing.
And he wasn't afraid to say that, either:
When you watch much of the national news media these days, Brian, it seems like they focus more every day on what divides us in this country.

And I think the President saw an opportunity with a good sense of humor to once again challenge the media narrative.
What Pence says here makes a lot of sense. Wouldn't you agree?
Key Takeaways:
A news anchor tried to get Vice President to say the words, "black lives matter."
Instead, Pence wouldn't relent and focused on "all lives matter."
Pence further promoted the "preciousness and importance of every human life." And he said the Trump administration remains dedicated to improving the lives of African Americans.
Source: MSN