Mike Pence Chief Of Staff Turns Impeachment Tables – Claims Trump "Never Asked" To Pursue Biden/Ukraine Connection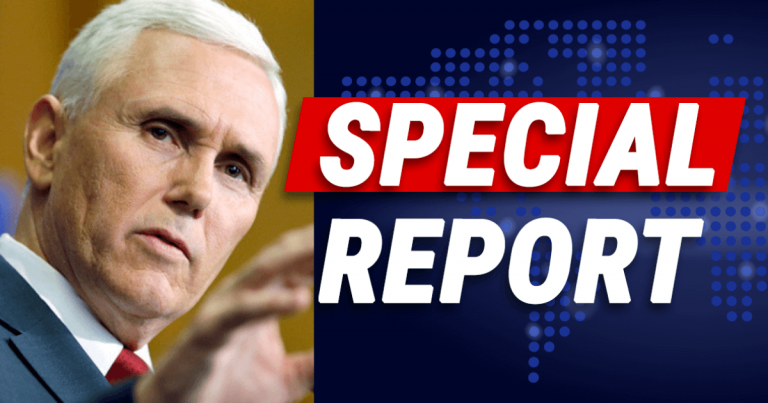 The Senate impeachment trial is in full swing, and tensions are rising.
The Bolton book stirred the pot big time, and now it seems like everyone is scrambling.
But the President and most Republicans remain clear in their conviction — they say there was no impeachable crime.
And now, Vice President Mike Pence's office echoes that conviction:
Pence's chief of staff just issued a rare public statement, and it could really hurt the Democrat case for Trump's removal.
This comes from Pence chief of staff Marc Short (via Fox News):
At no time did I hear him [Trump] tie aid to Ukraine to investigations into the Biden family or Burisma.

As White House Counsel presented today, based upon testimony provided by Democrat witnesses in the House hearings, these were the only issues that the Vice President discussed with Ukrainian officials.
Let us repeat that:
At no time did Pence's chief of staff hear Trump link Ukraine aid to Biden investigations.
If Short is telling the truth, this really damages the Democrat impeachment case.
They've been saying from the start that Trump threatened to withhold aid unless Ukraine officials looked into the Bidens and Burisma Holdings.
But Pence's chief of staff is saying that isn't true.
Specifically, Mr. Short said Trump was only irritated with two key points:
…the President consistently expressed his frustration that the United States was bearing the lion's share of responsibility for aide to Ukraine and that European nations weren't doing their part.

The President also expressed concerns about corruption in Ukraine.
So there you have it: Mr. Short seems to be saying that Trump simply didn't like that much of the aid burden was falling on America.
He also questioned possible corruption in the Ukraine, which many people believe has been a problem for a long time.
But none of this has anything to do with the Bidens.
Is there really an impeachable crime here?
SHARE if you think these comments REALLY help Trump's case!
Source: Fox News