Mike Pence Catches Congress Off Guard – Leaves Democrats Dazed With Border Hammer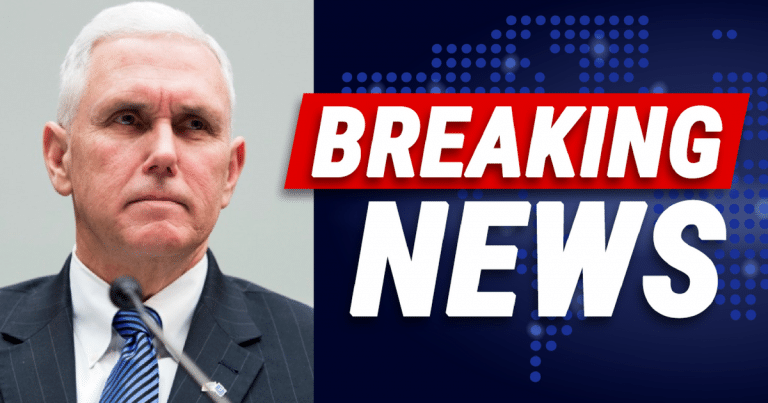 Democrats never saw Trump's VP coming…
Vice President Pence has the reputation of being a quiet guy. But not anymore.
As V.P., he's stepping, following in Trump's footsteps to speak out on the most pressing issues facing our country.
He's putting Congress to shame, exposing their shocking injustice.
In a word, he's telling them: get in line.
From Real Clear Politics:
"The truth of the matter is, we need Congress now to step up. Mexico has actually done more to address the crisis on our southern border than Congress has. And it's time for Congress to step up to provide the resources," Pence said.
In a recent interview, Mike Pence called out Congress for doing less to help the border than Mexico.
We've been saying this for a while now. Thanks to Trump's deal with Mexico, the foreign power is doing much more to end the problems at the border.
They are sending troops to prevent caravans from entering their country. They are building more detention centers for aliens. And they will process asylum seekers in their country—instead of letting them reach the U.S.
So… what has Congress done to help the problems at our border?
Um, nothing.
Democrats in the House has wasted time and money on pointless subpoenas and investigation.
They have done absolutely nothing to fix our border—in fact, they have fought against it.
In fact, Trump has come to them several times with deals. Every time, the Democrats have rejected them.
Mike Pence is right. Mexico is doing more to help Americans than our own Congress.
SHARE if you agree with Vice President Pence!
Source: Real Clear Politics