After Pence Speaks At "Latino Trump" Event, The Crowd Breaks Into A Border Chant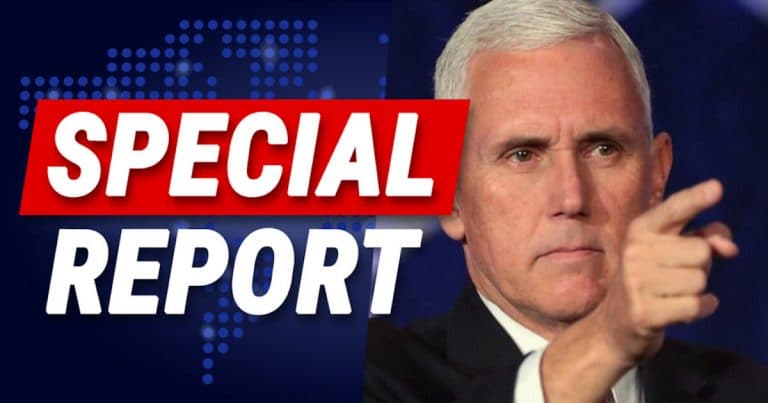 Latinos repeated three Trump words, over and over – but the media is silent.
Yesterday, Vice President Mike Pence spoke at the Donald J. Trump for President Latino Coalition event in Miami, Florida.
And boy, did he rock the house.
Hundreds came to listen to Pence speak, as Trump has always had a significant Latino following (despite the media claiming otherwise). Pretty sure the Democrat candidates can't get that many people in a room.
Throughout the great speech, the crowd frequently chanted Trump's name, in the hopes that he will be re-elected in 2020.
But then the VP started talking about increased border security, and a new chant started to roll through the patriotic attendees.
As soon as the Pence said, "We need four more years of President Donald Trump," three words became clear…
From Breitbart:
"Chants of 'build the wall' broke out at Tuesday's rollout of the Donald J. Trump for President Latino Coalition event in Miami, Florida."
That's right: the crowd wants Trump to "Build The Wall!"
Perhaps the most interesting part of this is the crowd itself – they're not just "Latino":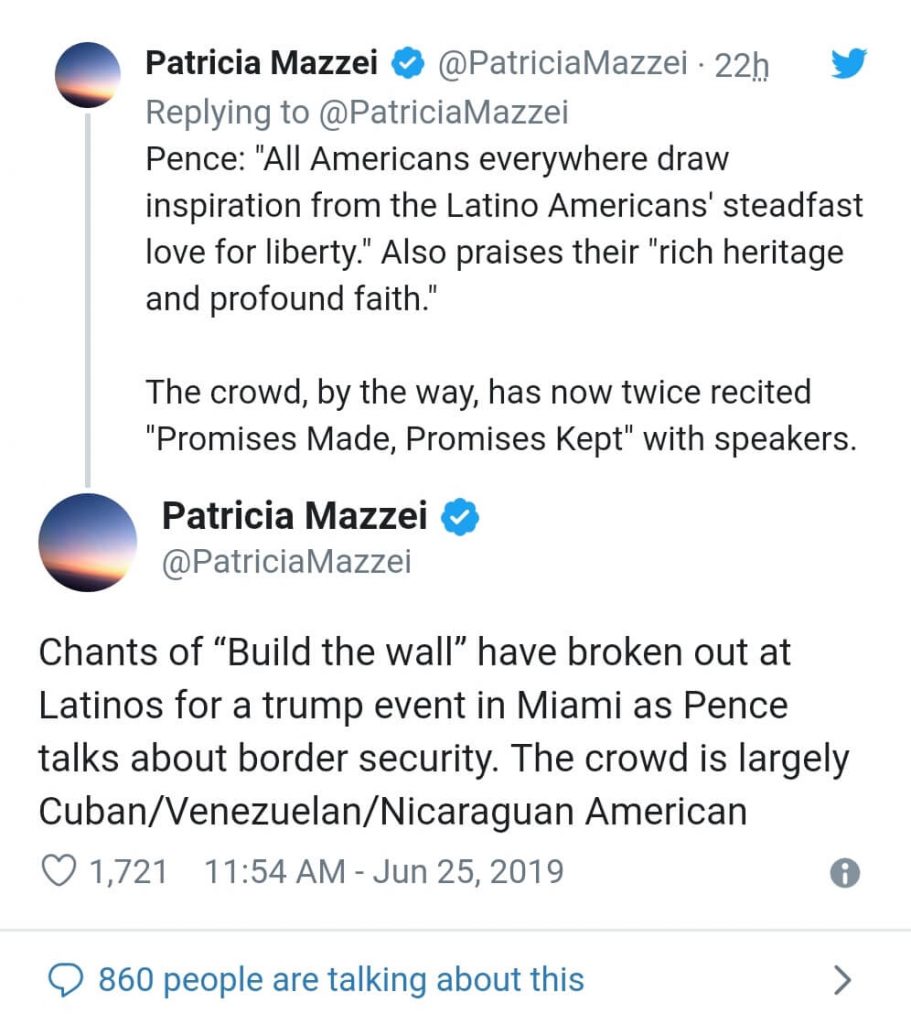 New York Times Miami Bureau Chief Patricia Mazzei said the attendees were "largely Cuban/Venezuelan/Nicaraguan."
Ironically, these are some of the countries that have caused America the most trouble at the border.
But these Trump-loving Americans had a message to send:
They're proud of being legal citizens, and they don't take kindly to anyone – even former countrymen – trying to sneak into America.
There's a right way and a wrong way, period.
Obviously, these supporters believe in law and order; they believe in coming here peacefully and legally.
And if Trump is going to win in a landslide, it's because people like them are going to convince America that Trump is for every American.
SHARE if you are going to help Trump 2020 win in a landslide!
Source: Breitbart