Days After Looting Overwhelms Philadelphia – Trump Takes Critical Endorsement Away From Dems: Their Firefighters Union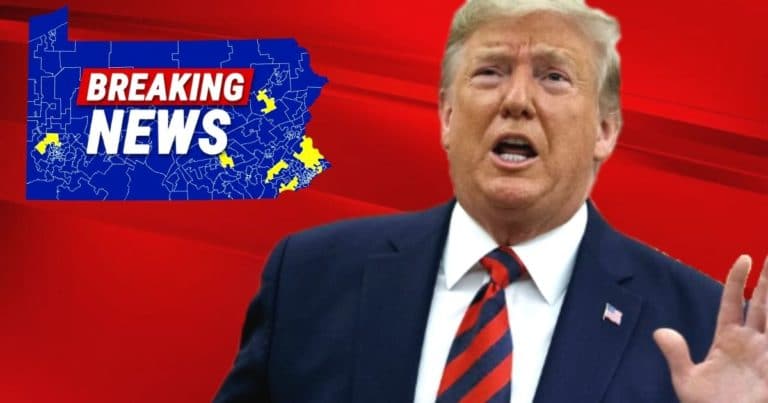 What's Happening:
Riots have once again overwhelmed a major Democrat city. This time, leftist activists have been taking over and looting blocks of Philadelphia, the City of Brotherly Love.
One night, the police were overrun and even gave up, letting the rioters loot stores. Did Democrats refuse to condemn their actions or try to stop it? Not from what we heard.
And while there is word that the National Guard is moving in, things are still uncertain.
But one thing isn't uncertain: the men and women who protect the city are going all-in for Trump:
The Philadelphia firefighters union voted overwhelmingly to not rescind its endorsement of President Donald Trump in the 2020 presidential election…

The ballots, which were tallied on Thursday, found more than 1,400 union members were in favor of upholding the endorsement, while 782 members voted to cancel public support of the president.
Philly firefighters are overwhelmingly supporting Donald Trump this election. These are hard-working, blue-collar folks who normally go for the left.
But they've seen what Democrats have been doing to our country this year, up close and in person.
Many think liberals have turned a blind eye to reckless damage and crime. Only Trump is promising to defend law and order.
They think this kind of thing is justified, because of supposed police "brutality." But this story is further proof that these riots are only pushing more people onto the Trump train.
Many have said that Pennsylvania is key to Trump's victory. If he wins PA, the election is probably over.
For firefighters to openly endorse the man is one step closer to sealing the state's support.
Can Joe Biden bridge that gap, when he's done little to address the ongoing chaos?
Not while he promises to end coal and oil, that much is true.
Do you think Trump will pull off another victory in Pennsylvania?
Key Takeaways:
As riots ravage Philly, their firefighters union voted to endorse Donald Trump.
An overwhelming majority rejected calls to rescind their endorsement of the president.
Source: Fox 29