Shocking Truth About Philly Shooter Comes Out – Liberals Will Desperately Try to Silence This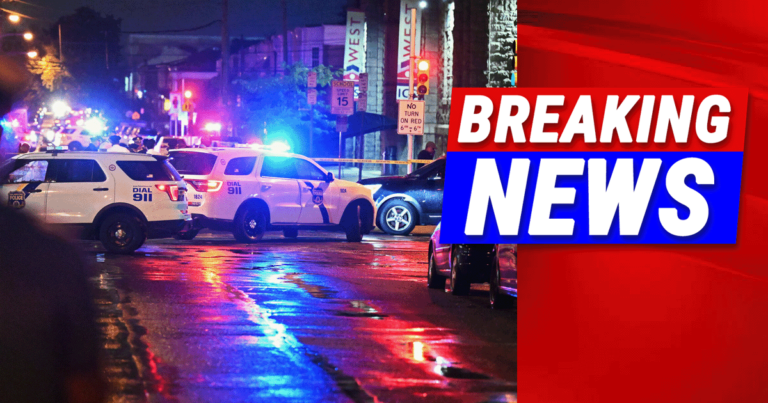 What's Happening:
This summer has already seen a number of shootings across the United States. But I'll refrain from pointing out that many of these shootings, in fact the worst ones, occurred in liberal-run cities with heavy gun control restrictions. No, the guns are the problem, not the sick evil people who use them to hurt innocent Americans.
One shooting has captured the attention of many people. Just before July 4th, a shooter killed 5 adults and injured two children in Philadelphia. The media and Democrats, as always, have used this crime to push gun control policies that have already been proven not to work. But something tells us they are about to forget all about this case, now that the identity of the shooter has been revealed.
From Daily Wire:
The gunman charged with killing five men and injuring two children in Philadelphia Monday night has reportedly been identified as a cross-dressing Black Lives Matter supporter.

The suspect, 40, issued social media posts supporting Black Lives Matter and also posted photos on Facebook of himself wearing "a bra, a women's top and earrings with his hair braided long," the New York Post reported.
EXCLUSIVE: Cross-dressing gunman behind Philly bloodbath is BLM backer https://t.co/ITm1fHX5KK via @MailOnline

— Bo Snerdley (@BoSnerdley) July 5, 2023
Oh, would you look at that? The alleged gunman, who has already been arrested and charged, is a Black Lives Matter supporter. And, he is known for cross-dressing, which makes him a member of the "transgender community."
And just like that… the liberal media has stopped caring about this shooting!
Just a few months ago, a shooter opened fire on a Christian school, killing three teachers and three children. When it came to light that the young woman responsible for the shooting "identified" as a man, the media stopped talking about it.
The White House refused to express condolences to the families of the victims. But they did defend transgenders, as Republican states passed laws banning transgender procedures on minors.
The fact that this shooter was a BLM supporter and transgender? Don't be surprised if some liberals will try to make him out as some kind of hero. The rest of the hypocritical liberal media will sweep this under the rug to protect the trans movement.
But we won't ignore it. The left pushes the narrative that "right-wing extremists" are the ones behind shootings. They claim white supremacists are out to hurt people of color and LGBT folks. This shooting flies in the face of their claims and goal of taking our guns.
Which is why they'll try to cover it up.
Key Takeaways:
The Philly mass shooter was a BLM supporter and cross-dresser.
Democrats and the liberal media will not report on this, to protect their agenda.
This comes only months after a transgender killed six at a Christian school.
Source: Daily Wire