Police FINALLY Get A Massive Victory – This Is Going To Ruin Democrats' Day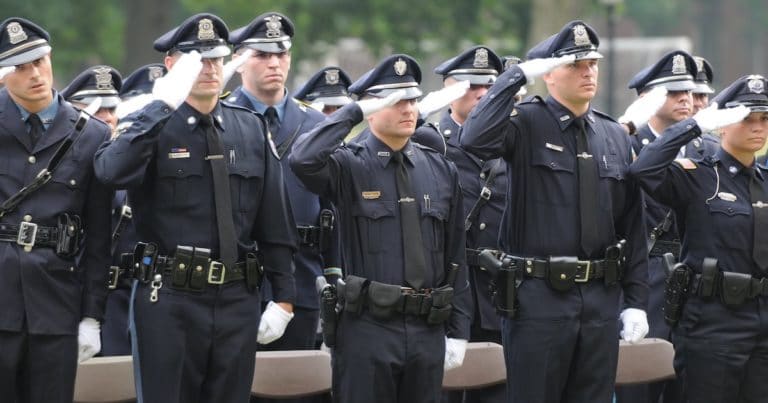 What's Happening:
It's safe to say our police have had one of the hardest years in their existence.
The media and left branded them as racist villains. They've had to put up with all kinds of slander, abuse, and danger. All the while, they were expected to continue to protect our cities.
But, despite all this, our police got a massive win you probably didn't hear about on the MSM.
Remember how Kenosha burned after a video of a cop shooting a black man when viral? The left immediately claimed the cop was racist—and wanted him punished.
But the evidence came out, providing some bad news, for the perp.
And it looks like the cops have finally been vindicated.
From Daily Caller:
The Kenosha Police Department announced Tuesday that the officer who shot and paralyzed Jacob Blake would be reinstated without charges after an independent investigation…

"Officer Sheskey was not charged with any wrongdoing. He acted within the law and was consistent with training. This incident was also reviewed internally. Officer Sheskey was found to have been acting within policy and will not be subjected to discipline," the press release stated.
These days, if a cop is seen confronting a black man, the left is ready to riot. It doesn't matter the circumstances, or if innocent lives are in danger.
If a cop does anything to a black man or woman, the dishonest media and liberal mafia will sic their hordes onto unsuspecting communities.
In the case of the Kenosha episode, the city was nearly destroyed because activists claimed a "racist" cop intentionally paralyzed an innocent black man.
But two investigations, both an internal one and an outside independent one, found that the office did not commit any wrongdoing during the event.
In fact, the investigations found that the office was following the law and his actions were "consistent with training."
It's clear from the circumstances that Jacob Blake posed a serious danger. And that the police had no choice but to act as he did.
But it's getting to the point where cops can't even do their job, without fear that the toxic left will try to destroy them.
It's no surprise that cops are retiring early or just quitting. And how many new cops will join the force, knowing how they'd be treated by our society?
At least, in this one case, a good cop was vindicated.
Key Takeaways:
The officer who shot Jacob Blake was returned to duty with no penalties.
Two investigations found that he followed the law and his training.
In recent years, the liberal media has vilified cops, sparking riots and violence.
Source: Daily Caller