Pollster Who Nailed The 2016 Race Makes His 2020 Call – Trafalgar Shows A Strong Swing State Lead For Trump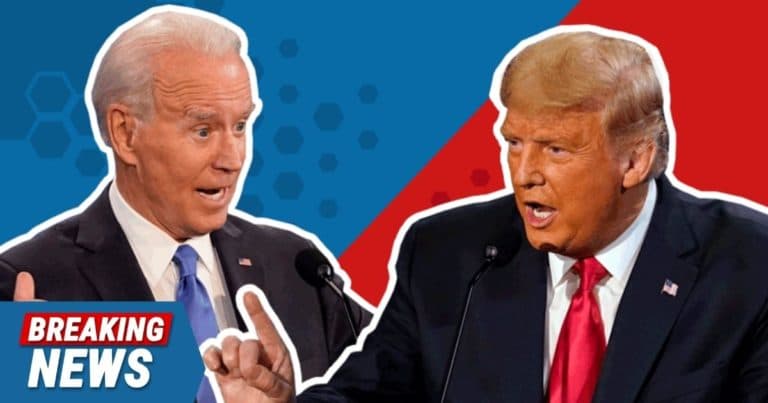 What's Happening:
Almost all mainstream media polls got 2016 wrong. I'm sure you know why.
But the one guy who got it right in the game-changing swing states is betting that today's polls are wrong again.
Robert Cahaly is using critical strategies to get people to answer more honestly in his polls. He is trying to find out what shy Trump voters really think.
Now, he's releasing his final poll and prediction:
US President Donald Trump seems to be leading in Pennsylvania over Democratic candidate Joe Biden, according to a new survey by Trafalgar Group.

… showed that Trump had the support of 48.4% of those asked in comparison to Biden's 47.6%, once the "leaning" voters were included. The small difference of 0.8%, however, falls within the survey's 2.9% margin of error…

The polling company also puts Trump ahead of Biden in several other swing states, including Ohio and Arizona by four points, Florida and North Carolina by two points and Michigan by one point.
Hear Cahaly himself explain how he thinks this race is shaping up:
Trafalgar is giving Trump a lead in swing states like Pennsylvania, Ohio, Arizona, Florida, and North Carolina. He is also up in Michigan.
If these numbers turn out to be right, Trump will win re-election in this tight race.
It appears this firm is looking for those Trump supporters who are unwilling to answer polls from most mainstream outlets.
Many fear the liberal media will portray them negatively, so they do not respond to telephone polls.
Since Trump won 2016, the media has gone all-out in how they've slandered him and his supporters. We all know the stories about Trump supporters being mocked, harassed, and even attacked.
Why would anyone reveal they support Trump—knowing what could happen to them?
In deeply red states, the situation is different. But in key swing states and blue states, there are plenty of Trump supporters who go silent.
It seems Trafalgar is doing a better job factoring in those voters and, what do ya know, they have Trump winning.
President Trump has been predicting a red wave for a long time. And the crowds at his events show more excitement and enthusiasm than we even saw in 2016.
Will Americans re-elect Trump—or reject him for a career politician who can't even fill a small room?
Key Takeaways:
Trafalgar reveals that Trump is lead in major swing states.
The firm was one of few that correctly predicted 2016.
Their methods try to find those "shy" Trump supporters and find their real answers.
Source: JPost