President Trump Deletes Obama Race Rule, Makes America Fair For Millions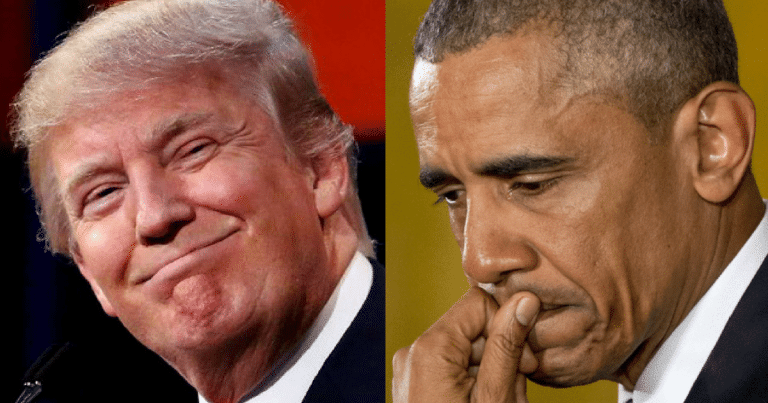 President Trump has been waiting to get a particular set of rules off the books from Obama, and many Americans are glad to have their Constitutional rights back.
The writing's already on the wall. In just a year and a half, Donald Trump has dismantled most of Obama's "accomplishments." His decisive leadership to put Americans first has destroyed the toxic policies that hurt so many.
We know that Democrats cast every issue under the guise of race. They only care about something, if they can make it into a racial argument. Instead of judging people by the content of their character, they use race as a means of giving some an advantage, and others at a disadvantage.
Thankfully, those days are swiftly coming to an end. President Trump has just ensured Obama's racist tactics will never hurt another student again.
From IJR:
Continuing to make good on his promise to undo the country's regulatory regime, President Trump eliminated seven guidance documents implemented by his predecessor's administration that dealt with Affirmative Action at college campuses.
The move was meant to clear the way for schools to end the practice of using race, gender, and characteristics other than achievement to guide admissions practices. Instead, some seem intent to continue along the path laid by President Obama.
Harvard University is under scrutiny for admissions practices that may have disproportionately impacted Asian-Americans. In their quest to show preference to disadvantaged minority and ethnic groups, they may have engaged in systemic discrimination against other populations.
Make no mistake: Democrats don't care about helping "disadvantaged" groups. They only seek to exploit people by making them out to be victims. If they really wanted everyone to have equal opportunity, they wouldn't push affirmative action.
That policy has given a select few special privileges. The rest of us? We're were treated almost as enemies, people who "stole" opportunity from minorities or women. So much for equality.
This was especially true in colleges. In order to meet racial quotas, colleges like Harvard would prioritize certain applicants—while ignoring many others. How is that right? Why should race have anything to do with a student's eligibility? Yet, thanks to the left, certain races (including Asian Americans) were neglected. While Harvard bent over backward to help others.
Shouldn't students get in, based on their grades and achievements? Don't we teach kids that if they work hard and don't give up, they'll do great things? Not if you're liberal. They are teaching generations of kids that accomplishments don't matter. But your skin color does.
Hopefully, we'll see more changes come—changes that will ensure everyone is treated fairly.
Source: IJR